A palace fit for a Mum and her boy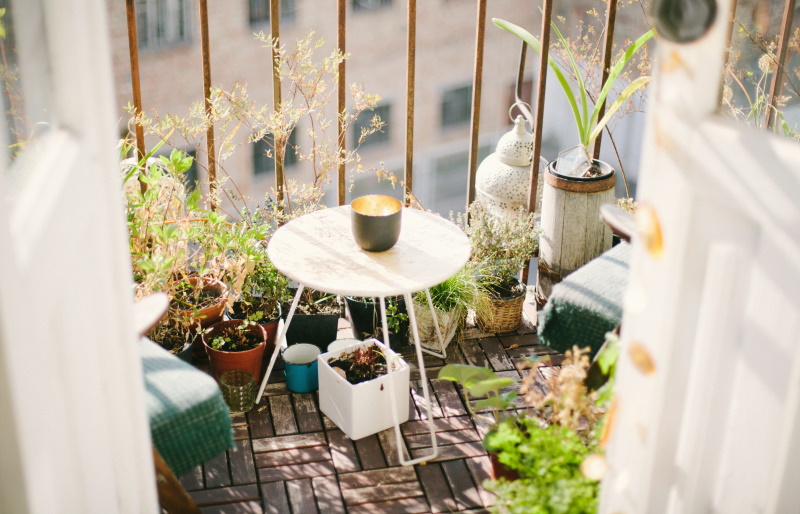 You can tell Nina's home is loved. The lounge, floor coverings and soft furnishings look so comfy and inviting. Art hangs on the walls and the bright balcony has stylish seating and healthy plants. Her design and art background, along with her love of fashion and sewing is evident.
"I'm thankful every day. I feel safe," Nina tells Unison.
Nina was one of the first to move into our newly built Collingwood affordable apartment building, ten years ago. She moved in with one bag. She was homeless, living in both her car and hotel rooms, and was 8 months pregnant.
"Finding this place was a blessing and a huge relief. I had my son a month later and I am so grateful for all the help I got."
Ten years on and Nina and her son's apartment has been lovingly fitted out with carefully selected op shop finds and donated furniture. "The apartment is lovely and spacious. I use my imagination and put things together."
Nina opens up about her past, illustrating how quickly lives can change. "I completed Year 12, and both a Fashion Design, and Art and Design course. I was a merchandiser for a major department store. I fell in love and became pregnant. I was immediately told to move out of the family home, a loving but very strict home."
Nina lived in inappropriate housing for a short while and then experienced homelessness until she found her home with Unison. "I was so excited. It was like a palace! When I first moved in, I wanted to show the world and say Look where I am living!"
Nina and her son are now very much a part of their community. "I love living here," smiles Nina. "The trams are close by, there are terrific sports facilities for my active son, he goes to the local primary school and he has swimming lessons in the neighbourhood. We have made a lot of friends from the school community and there are a lot of activities for families."
Always wanting to keep busy, Nina is currently studying Early Childhood Development and cares for an elderly gentleman in the community, visiting twice a week with a meal, for a chat and to help out around the house.
Nina and her son have a lot to look forward to as the weather warms up. "Bike riding with friends along the Yarra River is something we really enjoy," says Nina. "The soccer season is about to start as well. My son is a striker with the local soccer club and last season he won Best Player of the Year!"
Share this article