Common Ground's tenth anniversary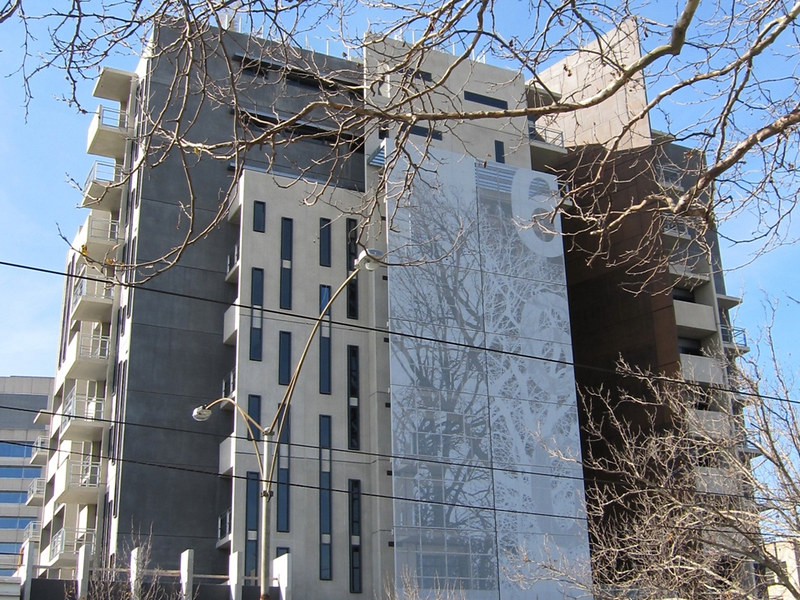 Common Ground is a 161 purpose built apartment building, based in the top end of Melbourne's CBD. It's design and development was based on the supportive housing model in New York which was ground breaking at the time with a focus on marginalised single people, an integration of on site housing management and support services, along with a 24/7 foyer concierge, community spaces and community initiatives.
The initial objective of Common Ground was to provide a form of permanent housing to meet the particular needs of marginalised single people that may not be successful in sustaining other forms of housing.
Unison has partnered with Launch Housing over the ten years to provide housing for people who have been homeless and require ongoing wellbeing and mental health care.
Common Ground is a place where people are valued and supported to reach their goals. 
Unison provides the tenancy management services and Launch Housing, the support services for social housing residents. Launch also provide the concierge/front desk staff and both organisations are based on site.
The apartment building is located within walking distance of shops, services and public transport. The complex itself includes a variety of community spaces including a library, a computer room and a beautiful rooftop garden (including a lush vegie and herb garden). It also has a number of outreach spaces for medical, psychology and allied health specialists. Launch Housing run a range of regular community activities including healthy eating and cooking programs.
Permanent supportive housing such as Common Ground is a proven solution for people who need more than just accommodation; housing is good mental healthcare.
We urgently need more and better permanent supportive options as we know they play a critical role in the recovery from homelessness and prevention of further trauma.
Join us in celebrating this milestone year, made possible through a strong partnership between Launch Housing and Unison Housing.
Share this article