Fire safety info for our renters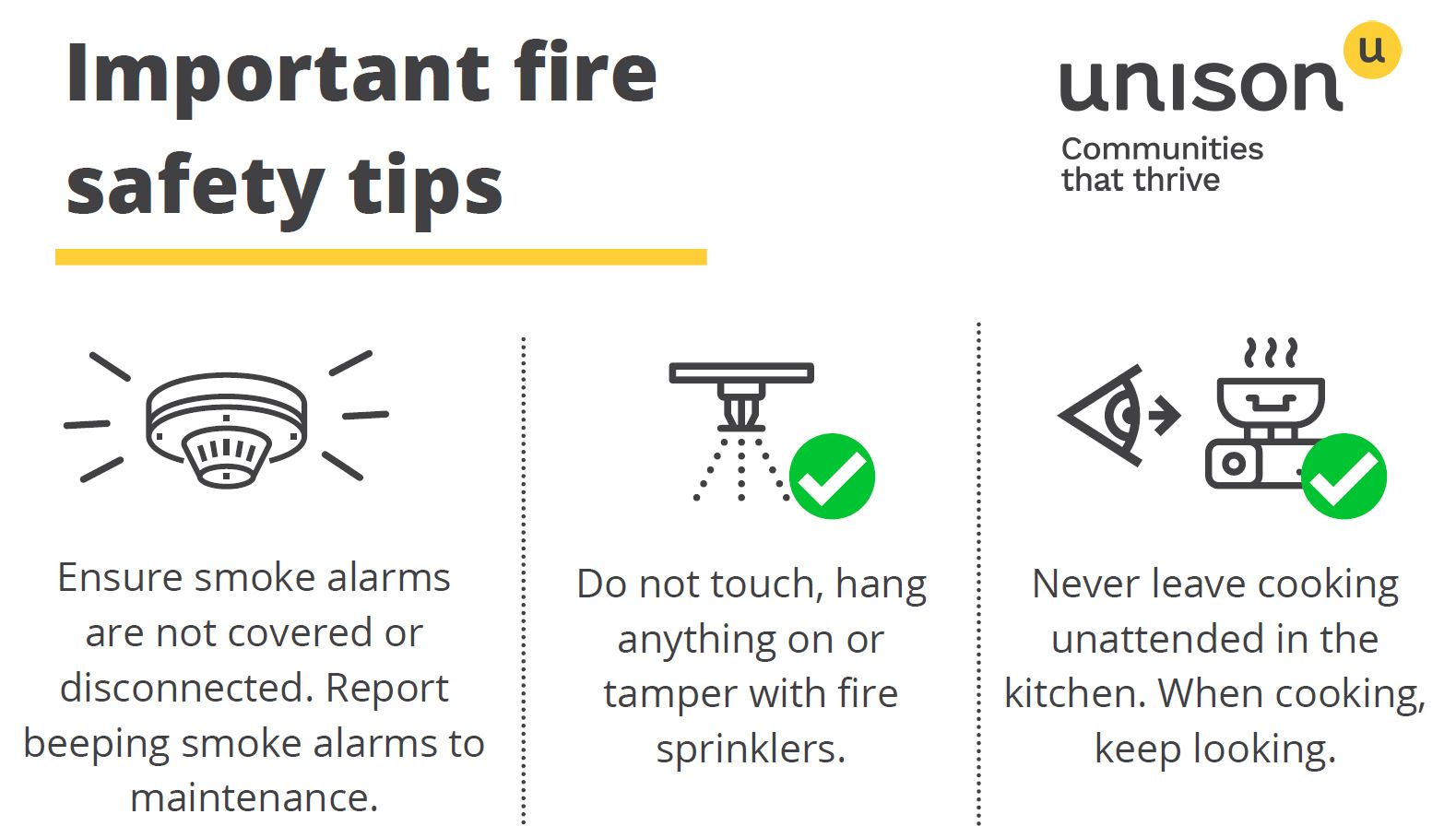 Unison has developed a fire safety tips information sheet for our renters. The flier has been sent out with our Summer newsletter and will be used in various different ways to help keep our residents informed and safe.
The flier includes fire safety tips and what to do in case of fire. You can read the flier here.
Share this article