Free rapid antigen tests for Victorians with disability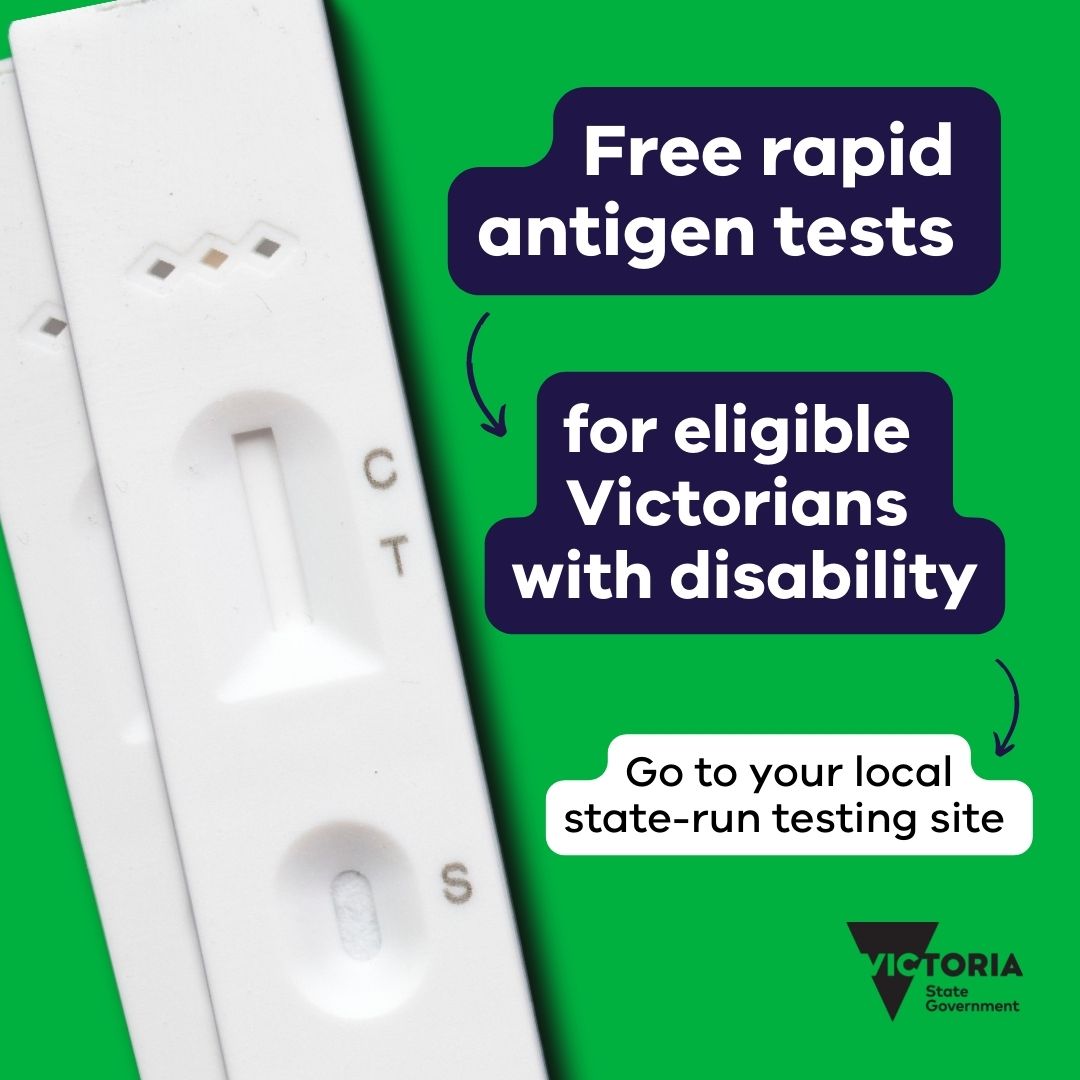 The free rapid antigen tests program for eligible Victorians with disability has been extended to 30 September 2022.
It's a time to ensure everyone with disability has access to enough rapid antigen tests.
Early detection of COVID-19 helps protect people from serious illness by ensuring earlier diagnosis and treatment.
Until 30 September, Victorian NDIS participants, disability support pensioners or people with disability who receive a TAC benefit can access up to 20 free rapid antigen tests by visiting their local state-run testing site. Carers can also pick up tests on behalf of someone with disability.
Only state-run testing sites are providing free rapid antigen tests to people with disability. To find your local site that has rapid antigen tests, click here.
If you are unable to attend a site, contact a Disability Liaison Officer for assistance or click here.
If you have any questions about rapid antigen testing, please call the 24/7 Coronavirus hotline on 1800 675 398.
Share this article