New Heidelberg Heights development addresses housing crisis for women and families
MEDIA RELEASE
25 August, 2023
Social and affordable housing provider Unison Housing has announced the completion of its 42-unit Heidelberg Heights development which helps address Melbourne's growing housing crisis for women.
The mostly 2-bedroom apartments will prioritise women, providing safe and secure social housing for people with a history of homelessness and complex needs, including those who have experienced family violence.
The $18.3 million 6-storey Bell Street development will increase affordable housing options and link to Unison's existing housing support services operating in Melbourne's inner north.
Designed by Plus Architecture, the contemporary presentation of 260 Bell Street seamlessly integrates with the surrounding neighbourhood and reflects a distinct, high-quality address.
The development is part of the Victorian Government's $5.3 billion Big Housing Build, which provides more social and affordable housing for people in need across metropolitan and regional Victoria.
In partnership with Unison, the State Government has invested $9.5 million towards the project. Delivery of these homes will house up to 74 Victorians on the Victorian Housing Register and create more than 160 jobs. This partnership with Homes Victoria is an integral relationship that continues to support the delivery of homes just like these.
Unison maintains 100% ownership of the land and building, is responsible for managing and maintaining the building and will work collaboratively with local services to ensure families are linked with support agencies where needed.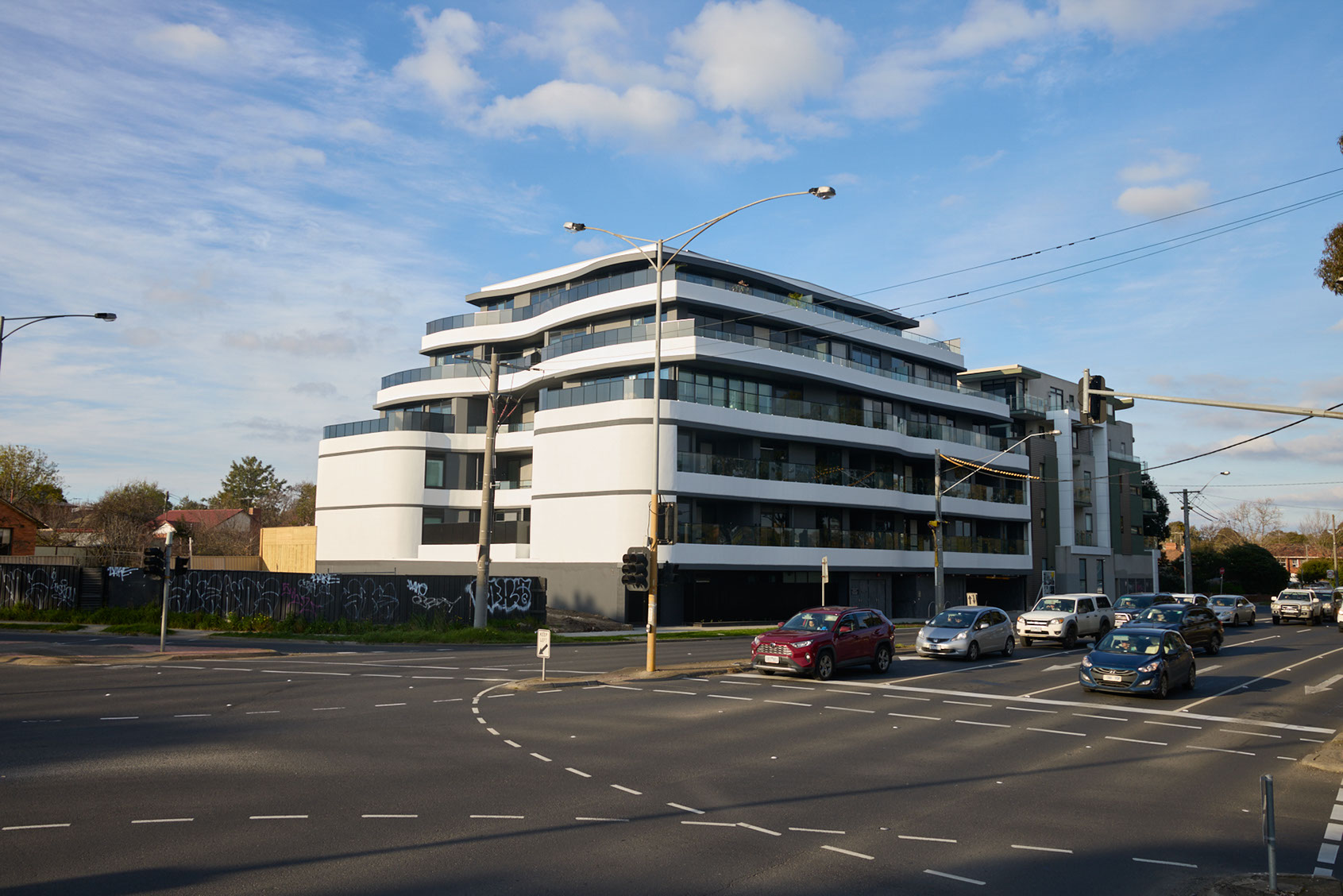 About the property
Located in the City of Banyule, the building is ideally located close to education, employment, public transport, health services, parks and playgrounds, community amenities and shopping precincts. It is just 9.5 kms from Melbourne's CBD.
The property delivers generous apartment sizes, maximised ceiling heights, and oversized private open space that provide residents with a high standard of comfort and enables flexible living. Apartments were carefully designed to meet residents' needs, featuring open living spaces that maximise natural daylight, high-quality kitchens, bedrooms with built-in robes and temperature control, balconies with scenic views, and secure underground parking. Visual appeal and functional amenity are underpinned by Unison's place-making approach, implemented to facilitate a strong sense of community for residents and provide support for vulnerable residents.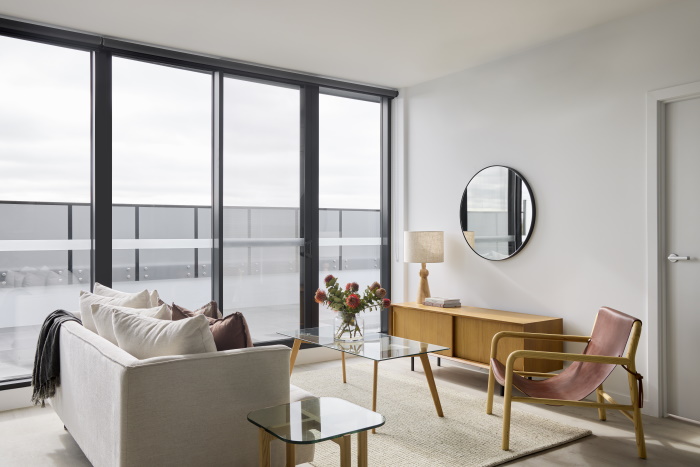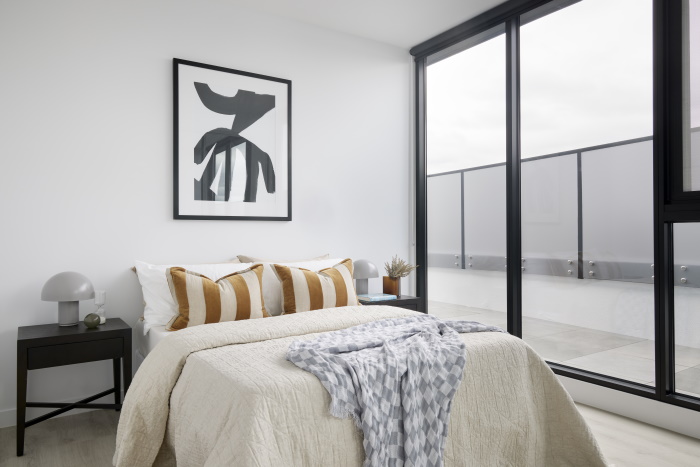 Addressing the need for affordable housing for women
According to the Australian Bureau of Statistics 2021 Census, growth in homelessness among women rose 10.1% between 2016 and 2021 compared with 1.6% for men.
Sadly, the biggest driver of women experiencing homelessness is family and domestic violence.
According to the Council to Homeless Persons, women are more likely to use homelessness services because they have lower incomes than men on average, and so are more vulnerable to being unable to afford a home, and because more women and girls experience family and domestic violence.
Quotes attributed to Unison CEO James King
"Increasing the provision of safe and affordable social housing like the Bell Street property provides more families with housing options. I'm proud that Unison is part of the solution."
"For forty-two families, this development represents an opportunity for a new start to life. It is a place where people can be comfortable, live with dignity, stay well, raise their family, make memories and connect and support each other within a community."
Virtual tour
View the 360 virtual tour of an apartment here

Unison's Bell St key partners
Homes Victoria
Builder: Manresa Constructions
Development Manager: Reshape Development
Town Planning: Urban Planning Collective
Architect: Plus Architecture
QS: WT Partnership
Banyule City Council
–ENDS –
About Unison
Unison is a not-for-profit organisation that works to reduce disadvantage and social exclusion by creating communities that thrive. We develop and provide a diverse range of housing services across Victoria including social housing, affordable housing, private rental, transitional housing and owners corporation services. Unison is also one of the largest providers of services for people who experience or at risk of homelessness in Melbourne's West. Find out more at unison.org.au.

Media Contact
Melissa Gulbin, Marketing and Communications Manager, 0437 594 811, mgulbin@unison.org.au
Share this article