New homes in Melbourne's west
Unison has officially commenced work on the redevelopment of Napier Street Footscray with the recent official ground breaking ceremony and launch by the Victorian Minister for Consumer Affairs, Marlene Kairouz.
A 54 self-contained studio and one-bedroom apartment complex will be built to replace an ageing rooming house of 17 units, and provide a much needed increase in quality affordable housing for people at risk of or for those who have experienced homelessness.
The project is funded by the Victorian State Government's Victorian Property Fund, which supports Registered Housing Agencies carry out development projects to increase the supply of long-term affordable housing for low income and disadvantaged Victorians.
Former residents of the Napier Street Rooming House attended a number of tenant meetings run by Unison to keep them informed of the relocation process, the support offered and the alternative accommodation on offer.
The former residents will have first option to move back into the brand spanking new building once complete.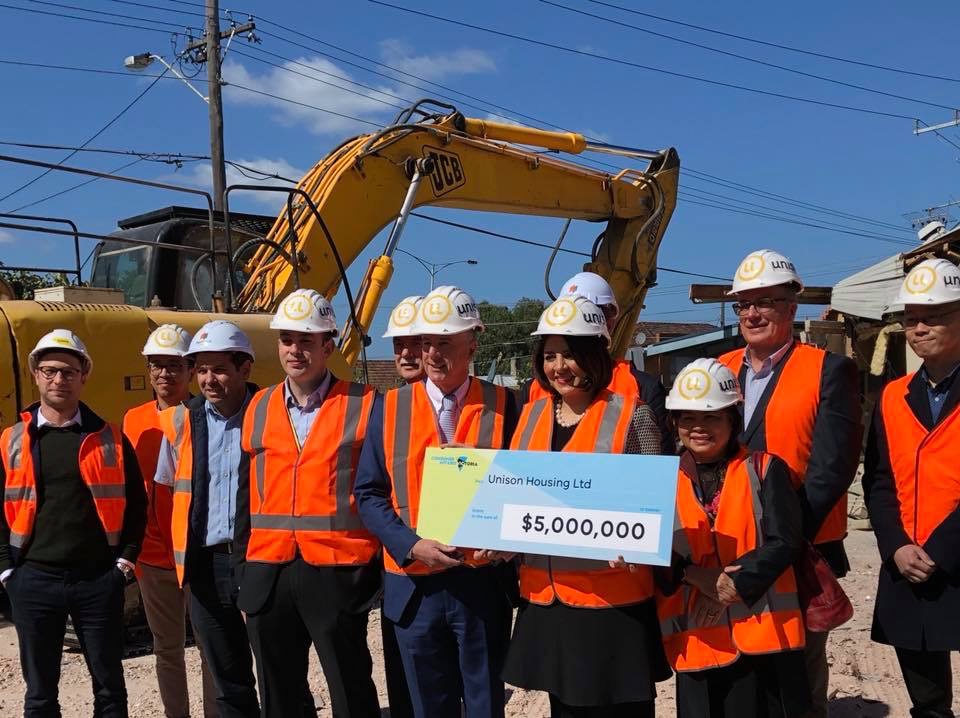 Share this article