Our communities get festive
This time of year can be tough for people experiencing homelessness and those who are disconnected from family and who are socially isolated.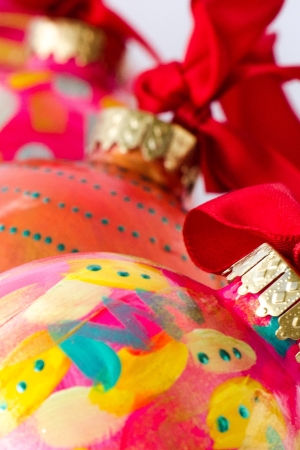 Our teams throughout our Unison communities are gearing up to organise Christmas meals and get togethers for our residents, young and old, to foster social inclusion and give an opportunity for everyone to get to know their neighbours. We can't wait to celebrate the end of the year around a barbecue with all our tenants!
What's more, our team also secured 100 bags for women and teenagers, from Share The Dignity, which will be distributed at a number of our community events.
We also want to say a huge thank you to the Les Twentyman Foundation who have donated Christmas hampers which will be distributed to those most in need around our Kensington community.
The Council to Homeless Persons has put together a fantastic list of organisations providing free meal services on or around Christmas Day 2019, for people experiencing homelessness. We have listed some of these below, located near our communities:
St Mark's Church Hope Cafe
Christmas Dinner
Date: Thursday 19 December
Time: 6–8pm
Location: St Marks Church, 9 Lee St, Fawkner
Info: No booking is required.
Salvation Army Altona
Community Christmas Lunch
Date: Saturday 21 December
Time: 11.30–2pm
Location: 108 Queen Street, Altona 3018
Info: Visit the Salvation Army website
Richmond Churches Food Centre
Christmas Day Lunch
Time: 12–2pm
Location: Community Hall (behind St Ignatius Church) 326 Church Street, Richmond 3121
Info: No booking is required.
Salvation Army Brunswick
Christmas Day Lunch
Time: 12–2pm
Location: Salvation Army Brunswick, 256 Albert Street, Brunswick
Info: Visit the Salvation Army website
Salvation Army Richmond
Christmas Day Lunch
Time: 11.30am–1.30pm
Location: 22 Lennox Street, Richmond
Info: Visit the Salvation Army website
Salvation Army Sunshine
Christmas Day Lunch
Time: 12–1.30pm
Location: 42 Devonshire Road, Sunshine
Info: Visit the Salvation Army website
Feel free to share this information and find out more on their website: https://chp.org.au/christmas-meal-services-for-people-experiencing-homelessness-2019/
Share this article