Unison's Fairfield community housing development shortlisted for two UDIA Awards for Excellence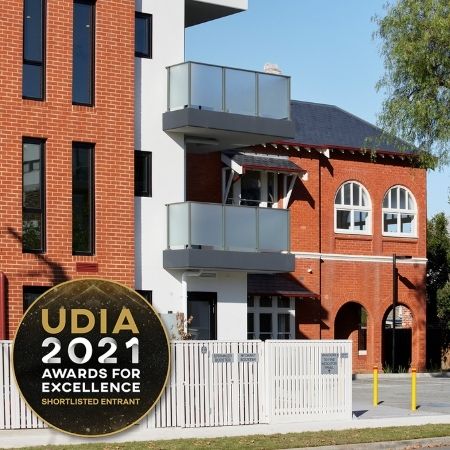 We're excited to announce that our social and affordable housing development in Fairfield, Vic has been shortlisted as a finalist in the UDIA Victoria 2021 Awards for Excellence, within the Urban Renewal category and the Affordable Development category.
Our Fairfield project saw a heritage 22-bedroom rooming house entirely revamped and a new apartment complex built on site to provide a total of 38 modern self-contained homes for women in need in Melbourne's inner north.
"We are proud to be once again recognized for delivering high-quality, affordable housing that not only provides accommodation for some of the most vulnerable but sets a high standard focused on our resident's quality of life." James King, Unison CEO, said.
"It is an honour to be shortlisted as a non-profit organisation alongside other great projects. It demonstrates the importance for social and affordable housing to be developed at the same standard as private projects."
We would like to thank our project team and consultants, Manresa Constructions, FMSA and Reshape Development for their contribution in achieving this result.
---
About the UDIA Awards:
The UDIA Victoria Awards for Excellence Program highlights quality and innovation across the urban development industry. Highly regarded in the development industry, these awards recognize standout commitment to excellence.
---
More articles and media releases about this development:
Share this article