Welcome to the new Tenants Advisory Group members!
At Unison, to make sure our customers are at the heart of everything we do, we have set up a Tenant Advisory Group (TAG) to make sure the organisation gets feedback and ideas directly from our residents.
Made up of 11 tenants from different ages, backgrounds and communities, TAG provides feedback and advice to Unison about how to best meet the needs of our tenants. Any current tenant who is over 18 and has been a tenant for at least one year is eligible to apply to become a member of TAG.
Unison recently worked with Frank Otis, TAG Convenor, to recruit new members for the upcoming two-year period.
Frank, said, "With our new members it will be the third version, if you like, of TAG. Each version has had something special to offer. I want to thank past, present and future members of TAG for making it such a success."
"An important part of my job is to encourage people to speak up and have the confidence to have a say. TAG gives us a forum to contribute and talk about what is working and what needs attention. Sometimes the quietest people have the best ideas."
The latest TAG meeting, held last week, focused on how to promote engagement with tenants, and attendees provided useful suggestions for the Unison team.
Tenant input is critical to our work. We encourage all our tenants to reach out to their Place Managers and TAG representatives to discuss feedback, as well as express concerns and celebrate good work.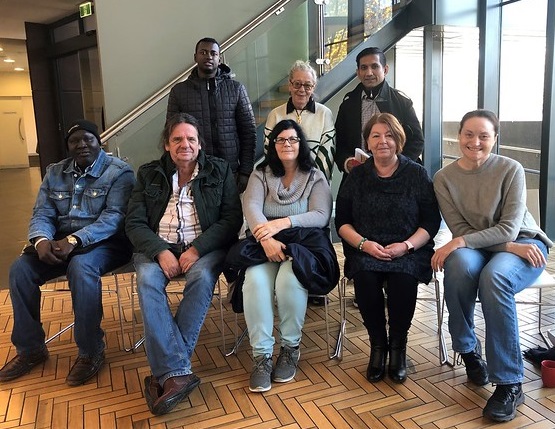 Welcome to our new Tenant Advisory Group
Back L-R: Ahmed Dahir, Erika Lodge, Tuan Ibrahim
Front L-R: John Gordon, Frank Otis, Dorothy Woolcock, Carol Mogan, Jo Robinson
Share this article