Winter Tenant Newsletter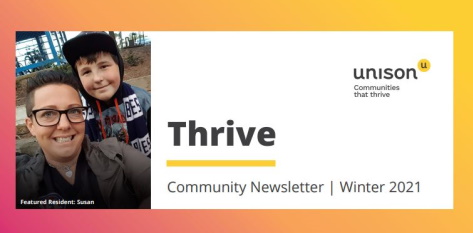 Our Winter 2021 tenant newsletter Thrive, is out now!
This edition includes a message from our Tenant Advisory Group Convenor, Frank Otis and our CEO James King, along with a feature story on resident Susan.
The newsletter is distributed to over 2000 of our residents along with being available on our website here.
Enjoy!
Share this article