Unison property wins Award for Planning Excellence for Great Place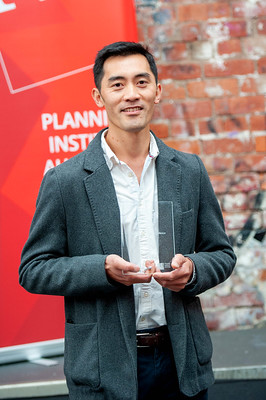 We are thrilled to announce that our community housing development in Fairfield, Marjorie Oke Apartments, won the 2021 PIA VIC Award for Planning Excellence for Great Place.
The annual Planning Institute of Australia Awards demonstrate leading practice, leadership and achievement in planning and the planning profession.
The Marjorie Oke Apartments is a community housing project that combines the adaptive reuse of a heritage building and construction of a new four-storey building to provide self-contained apartments for vulnerable women in Melbourne's north.
Receiving the Award for Great Place is an acknowledgement of the work Unison has done to retain the cultural and historical interest of the property, while building a place that residents are proud to call home, which sparks an individual sense of pride and contributes to the overall community wellbeing.
This redevelopment builds on a long-established social asset, providing housing for vulnerable women since the 1920s. Originally built as a grand family home for the MacRobertson Family named 'Camalea', the property has served as an important social asset for most of its life, being variously a home for single pregnant women, a refuge for women escaping domestic violence, a home for the aged, and finally a social housing rooming house for women under Unison before being redeveloped into self-contained accommodation for women in need.
The judges commented on how the project positively responds to Unison's desire to strike a pragmatic balance between heritage outcomes and broader urban renewal and social objectives.
According to the Planning Institute Australia, the project demonstrates successful place making and renewal, responding to the changing needs of social housing to create a safe, attractive, and supportive environment for its residents to call home.
The redevelopment facilitates successful place making and community renewal by delivering well designed, affordable, accessible, and secure housing and then overlaying facilities for tenant engagement and community interaction.
The transformed 'Carmalea' to today's Marjorie Oke Apartments is now appropriately presented as a place of local and historical significance, and continues its service as an important social asset, by providing housing for women who have experienced or are at risk of homelessness.
We would like to congratulate our project team for this win too, Manresa Constructions, FMSA Architecture and Reshape Development. And thanks to Reshape Development for nominating us and this project for this award.
Find out more about this project: https://unison.org.au/about-us/development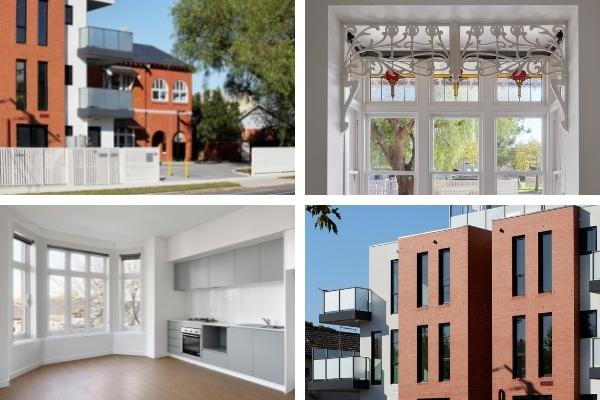 ---
More articles and media releases about this development:
Share this article