Our Properties
Unison manages more than 2,550 properties across Melbourne's North and West, ranging from 1850s terrace houses and standalone units, to multi-storey medium-and-high density apartment buildings, to cater to the differing needs of our renters.
We are committed to developing and managing well-designed, affordable, accessible and secure housing.
By "well designed", we mean that the housing not only meets a high standard of physical design but also meets the specific physical and social needs of the people who live there. Unison has become more focused on environmentally sustainable design. We plan to achieve buildings that are environmentally, thermally and acoustically sound, and are low maintenance in nature. We design buildings to ensure that water, electricity and gas services are efficient and protect our tenants from run-away usage costs.
By "affordable", we mean that people have enough income after paying rent to live a dignified life and participate in their community.
By "accessible", we mean that those people with the highest level of housing needs are not excluded.
By "secure", we mean that people can live in our housing for as long as they want - rather than for a limited period.
Profile: Footscray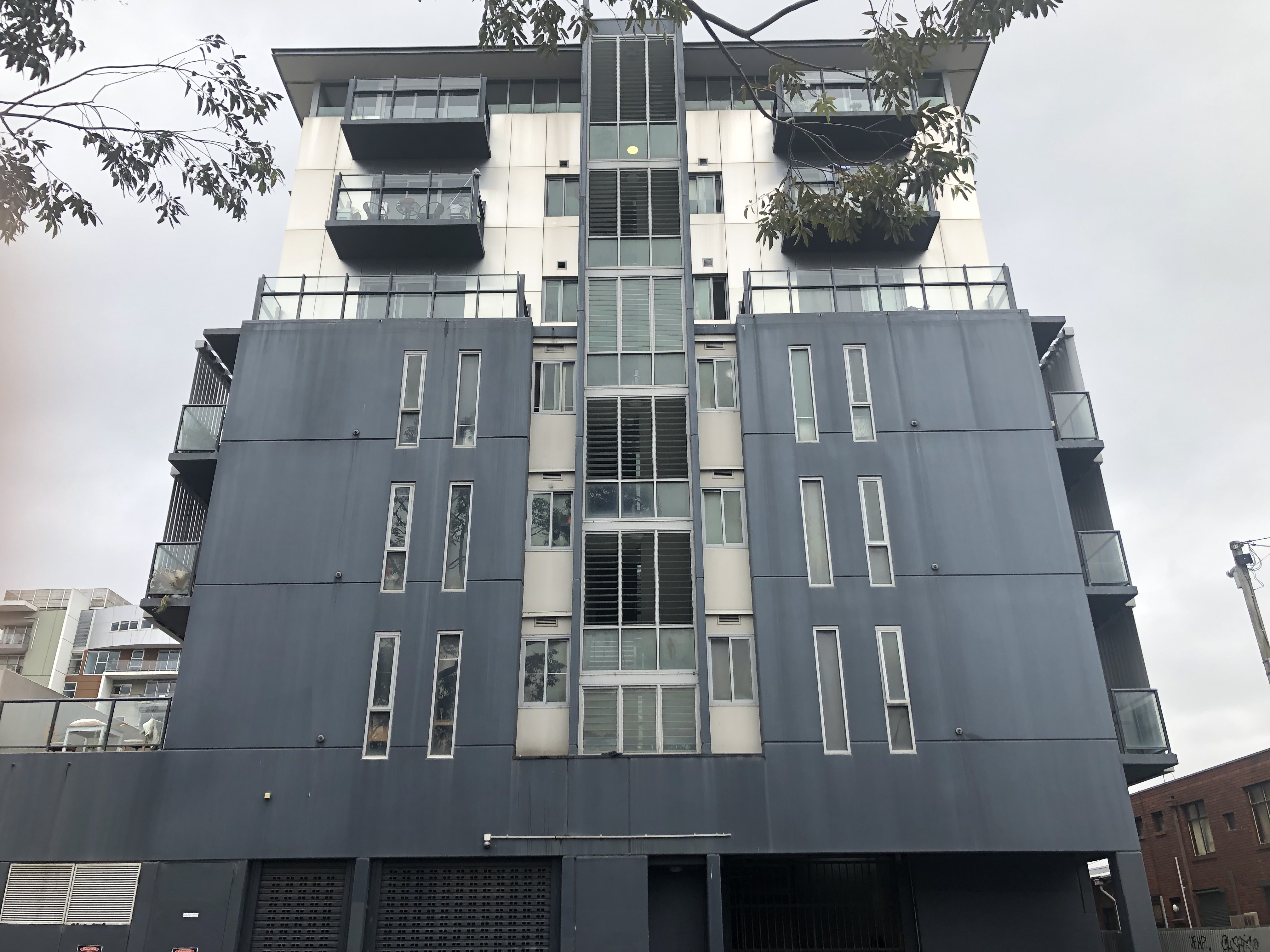 Property occupied

2010

Number of floors

6

Number of units

71

Format

Ground floor tenancy: Unison
42 studio units
6 disability modified units
23 2-bedroom units

Support services

Dedicated support worker

Property features

Common area laundries across three floors.
CCTV is installed on each floor and monitored by staff on-site 24/7.
Communal rooftop garden.

Recent projects on site

Establishment of an H2H/H4F office.
Fire panel systems upgrade.
Common area flooring – carpet replaced with vinyl.
Height safety equipment upgrades.
New washing machines and dryers in common laundries.

Unique features

The street front heritage building was built in 1913.
Prior to the Barkly Hotel, the site was owned by Carlton and United Brewery and operated as the Royal Hotel. It is now The Cheeky Pint pub.
Profile: Collingwood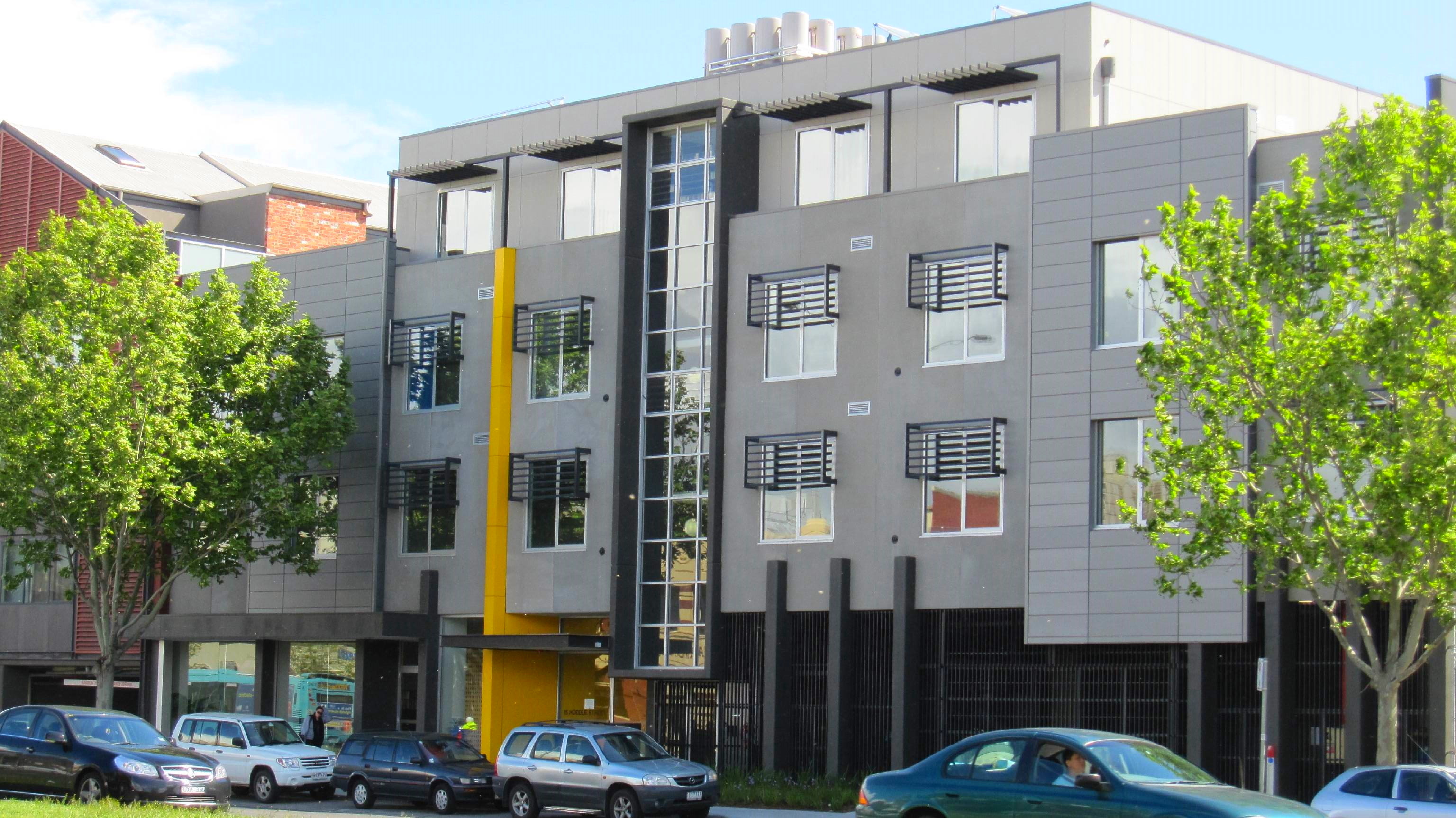 Property occupied

2009

Number of floors

4

Number of units

22

Format

Ground floor commercial tenancy: Melbourne City Mission
22 studio apartments

Support services

Melbourne City Mission

Other services

Independent living skills training
Education, employment and training pathways
Food essentials and clothing pop-up
Communal kitchen

Property features

CCTV is installed on each floor and monitored by staff on-site 24/7

Recent projects on site

Common area carpet replacement.
Investment in height safety equipment, including railings and anchor points on the roof to allow technicians to service any equipment on the roof or the exterior of the building that is otherwise not accessible.
Salto electronic access system added to garage door
Solar panels have been installed on the roof that offset Unison's common area power costs.

Unique features

This property is for young people aged 16 – 25 at risk of, or experiencing homelessness.
Creative murals line the walls in the stairwell and carpark.
Profile: Melbourne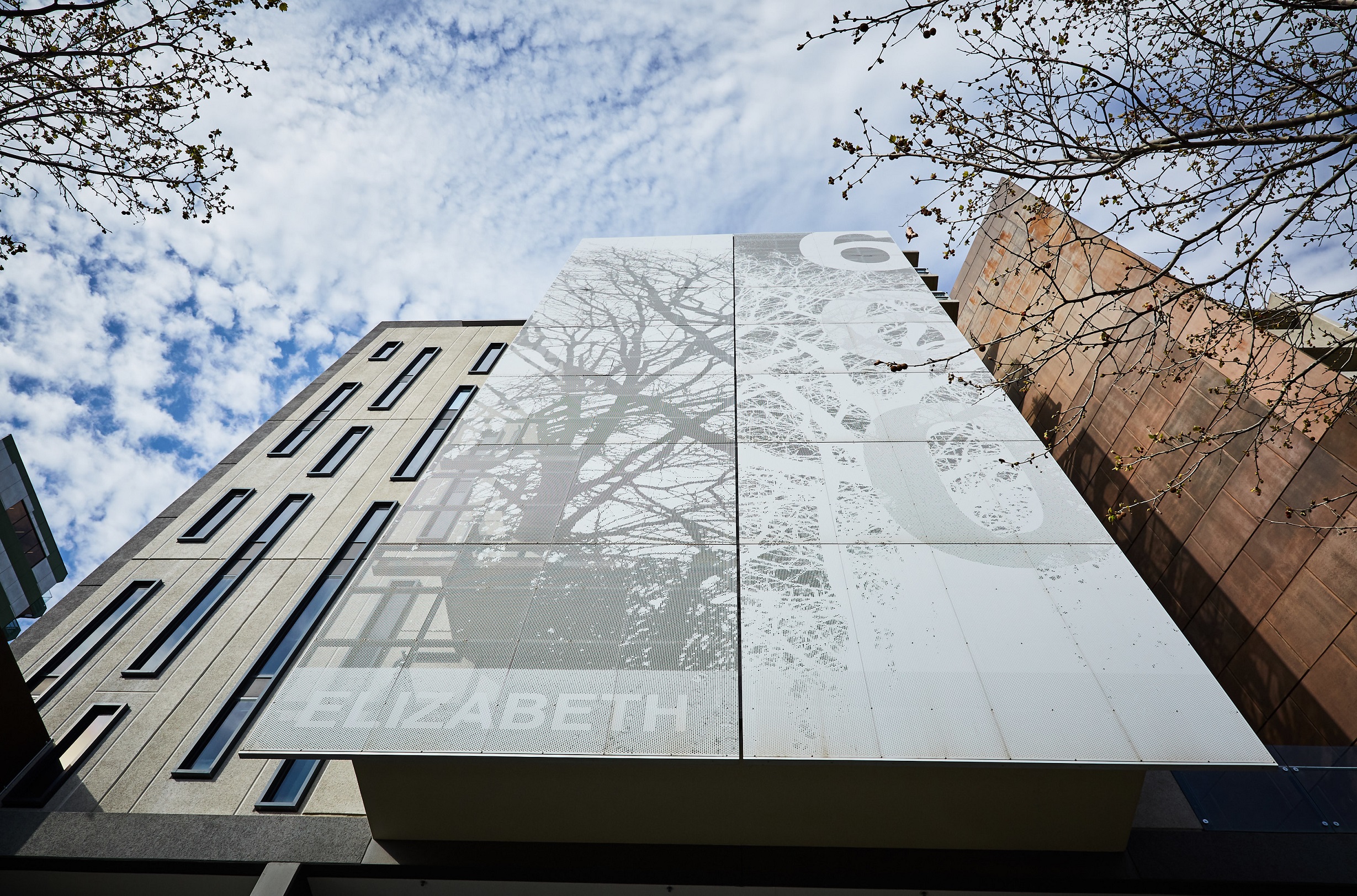 Property occupied

2010

Number of floors

11

Number of units

116

Format

Ground floor: Unison Head Office and Launch Housing offices
Commercial tenancy: Duke Pizza
Level 1 – 7: Combination of single social and affordable housing units
Level 8 – 10: Affordable housing for families

Support services

A nurse, doctor and therapy services are provided on-site in purpose-built treatment rooms.

Other services

Rooftop garden
Computer room
Art room
Library

Property features

CCTV is installed on each floor and monitored by staff on-site 24/7.
A Building Management System (BMS) controls and monitors the building's heating/cooling and emergency exit lights and controls air pressure in the stairwell and common areas for ventilation and fire safety.

Recent projects on site

Unison's head office refurbishment in 2021, including the construction of a conference room with virtual meeting capabilities, the relocation of Unison's public entrance to Berkeley Street with a new reception, and a change of address.
A significant flooring upgrade for all common areas.
Intercom system upgrades to improve functionality for both concierge and renters.
New waste management plan for the building including additional recycling and general waste bins to minimise waste contamination and improve recycling efforts.

Unique features

Elizabeth Street Common Ground (ESCG)

Renters at Elizabeth Street are part of the Elizabeth Street Common Ground (ESCG), the first Common Ground model in Victoria and the second in Australia. Permanent quality housing combined with tailored support form the foundation of the Common Ground model.

As purpose-built accommodation, ESCG provides 65 self-contained apartments for individuals who have experienced long-term homelessness (12 months or longer) along with chronic health conditions, mental illness, cognitive impairment, disabilities, problematic substance abuse and trauma. Furthermore, ESCG provided 66 units for people on low incomes.

ESCG is a collaborative partnership between Unison and Launch Housing, which is an essential part of the management and operation of ESCG. Unison provides tenancy and property management services, while Launch Housing supports the 65 vulnerable renters. Both agencies are located onsite to respond to the needs of ESCG renters effectively.