A family man and cricket champion with a love of nature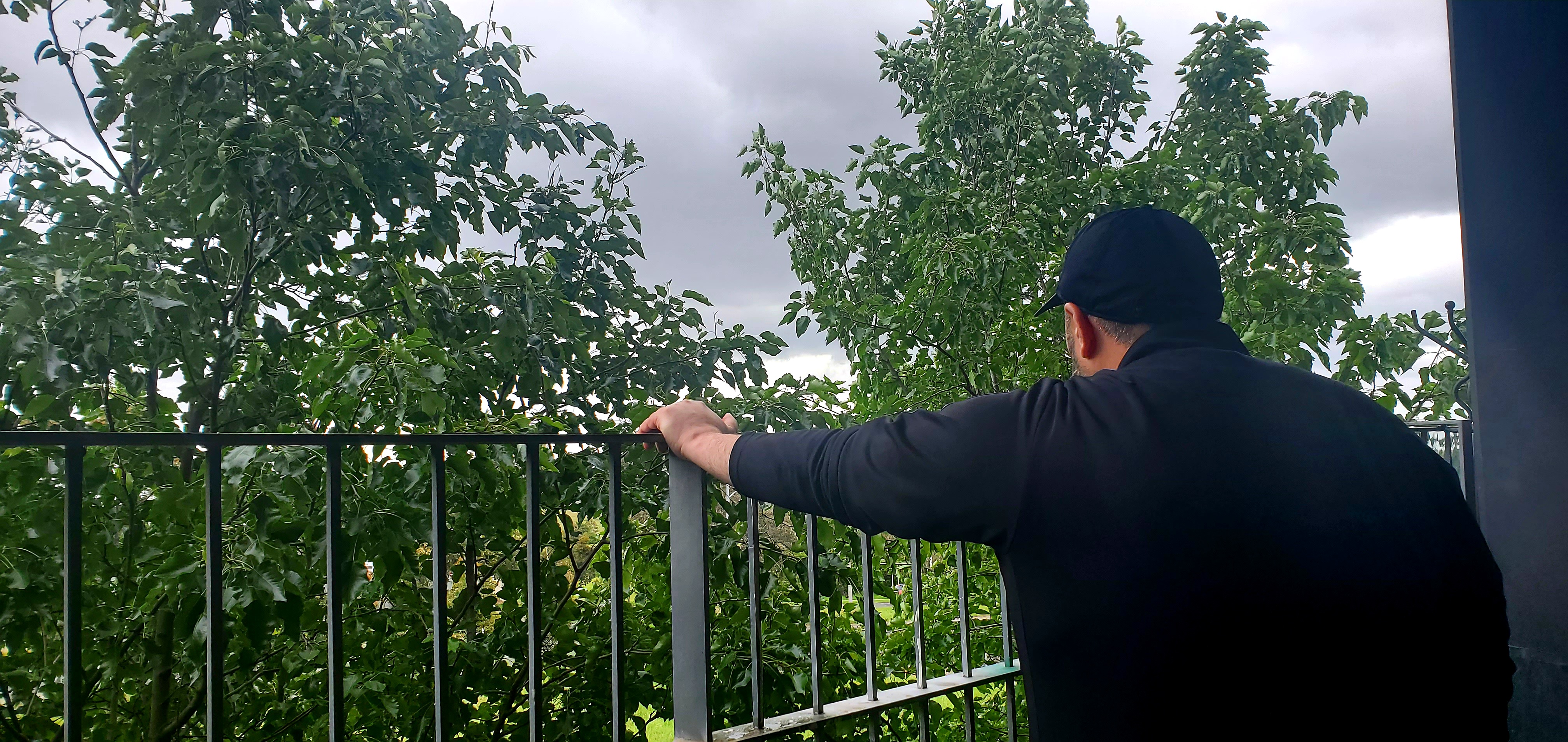 "This was the most glorious, happiest time of my life," beams Unison resident Mohammed. We are in his light filled apartment, looking out big windows at a lush treescape.
Mohammed is recalling his days as an under 16 cricketer revelling in back-to-back grand final wins. "I absolutely loved the game," he smiles. "Net practice, wearing whites, the sense of community and the smell of cut grass. I loved it all."
Cricket wasn't a big thing in his Lebanese family. He learnt all he knew about bowling and batting from watching television and from his mates. Mohammed grew up in Melbourne's northern suburbs in a loving supportive family. His all-conquering group of mates from diverse backgrounds, including Lebanese, Maltese, Italian and Russian, were Hadfield footy and cricket champions.
They are wonderful memories for Mohammed. We fast forward to recent years and he shares his struggles of a period without work and his physical and mental health issues. When his rental home was put up for sale, Mohammed found himself at risk of homelessness. Battling debilitating anxiety, he was referred to Unison who offered him an inner Melbourne studio apartment.
"Homelessness is the biggest fear I have." The Unison secure long term and affordable property provided stability for Mohammed. "I am a good resident and I feel safe as a Unison renter. I don't have to fear homelessness."
After living in the city for a time, Mohammed enquired about living closer to his northern suburbs' roots, with his mother. The move would mean he would be closer to his father and his four children, improve his family connections and his mental health. With a broad portfolio of affordable homes in the area, Unison was able to offer Mohammed and his mother a 2-bedroom apartment in what he considers "a perfect location."
"I always want to be around trees and have sunlight coming into my apartment. This apartment came at the right time for me", Mohammed explains. "I want to spend more time with mum because time is precious. She has supported me a lot and I want to return the kindness and the courtesy she has given me."
A proud dad, Mohammed talks about his children. "I like to talk to them about life, living a good life and making good decisions as they grow up." His eldest daughter has just graduated with Psychology degree and he couldn't be prouder. "I am blown away by the person she is!,"
What is important to Mohammed is now on his doorstep. "The most joyful thing for me is to listen to music and walk." Surrounded by parks, green space and trees, including the Merri Creek Trail, in addition to health services and the local shops, Mohammed is feeling settled, and able to manage his health.
A green view. A home that provides calm. A place to be close to his family – to support and be supported. And great places to walk.
"The nicest time to go walking is in the morning."
Share this article