A gentleman in the true sense of the word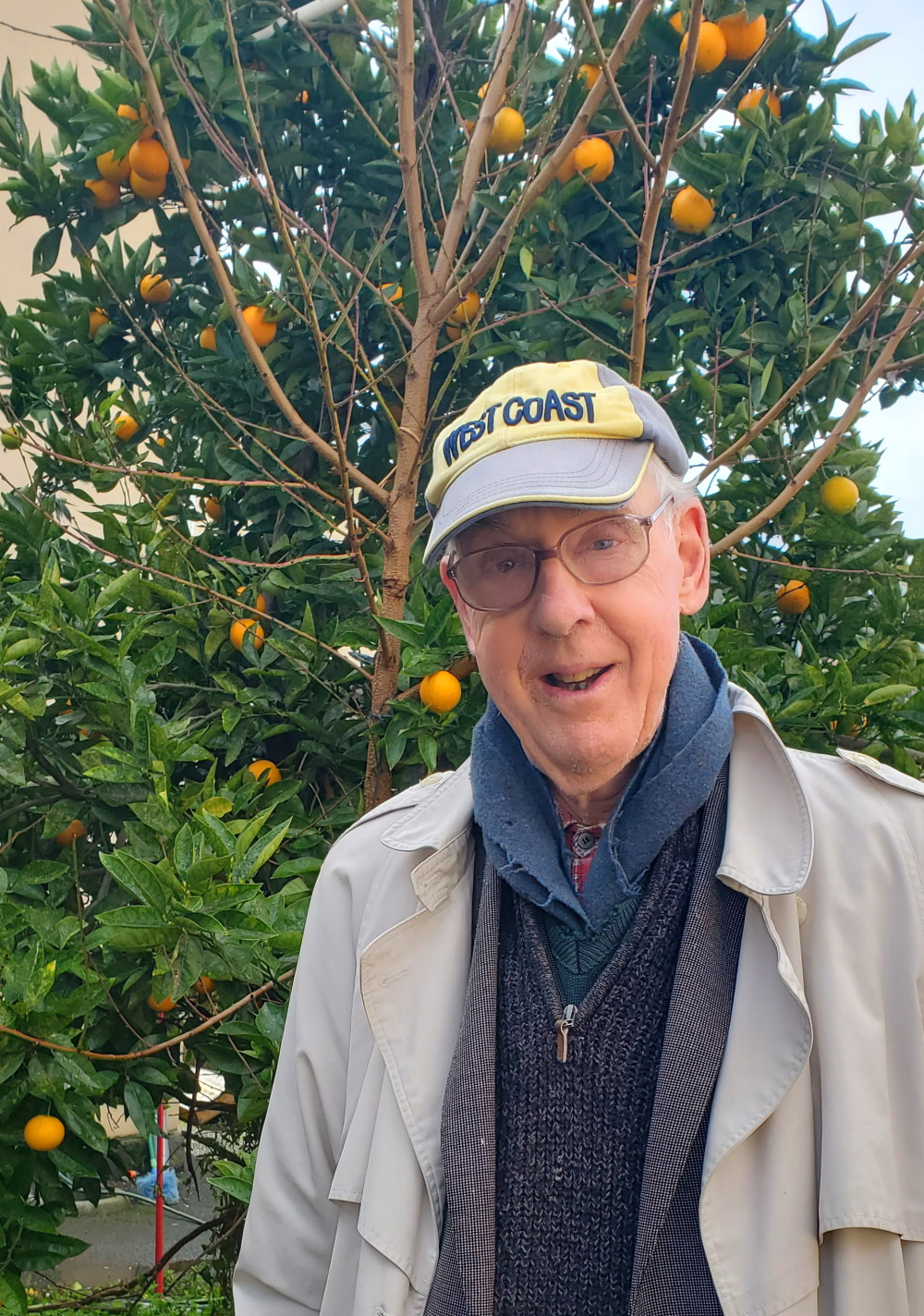 Peter carries his camera with him most days. Taking photos of those he knows brings him great pleasure. He is also very generous. "With permission, I get the photos developed and love to pass them on. I really appreciate it when people enjoy them and thank me."
Tall and dapper, it is obvious Peter takes pride in his appearance. Regularly dressed in a fine scarf and trench, he likes to buy stylish bargains. Peter is creative and is also a keen writer. He started writing fiction and non-fiction in the mid-'60s and hoped to become a journalist. Although it didn't eventuate, his writing remained important, including writing for campaigns supporting developing countries.
"Suffering and inequality is wrong and senseless. I am passionate about wealthy countries doing more for developing nations," says Peter.
He still really enjoys writing cards to stay in touch, especially to his family who live in regional Victoria and interstate.
Peter has lived in two Unison properties in the inner city for 45 years. He moved to Melbourne from Bendigo as a young man seeking work in the big smoke. "Living close to the city suits me well. I am walking distance to the shops and support services, and I have a few good mates here. We help each other out."
He says he is not as Aussie Rules football mad as he used to be; he follows Fremantle for those who would like to know. "I enjoy the gentler sports these days, such as tennis and golf. Tennis is a favourite. I enjoy the international flavour of it and follow most of the major tournaments." Favourite player? The dapper Roger Federer, of course.
Share this article