A great mate and jack of all trades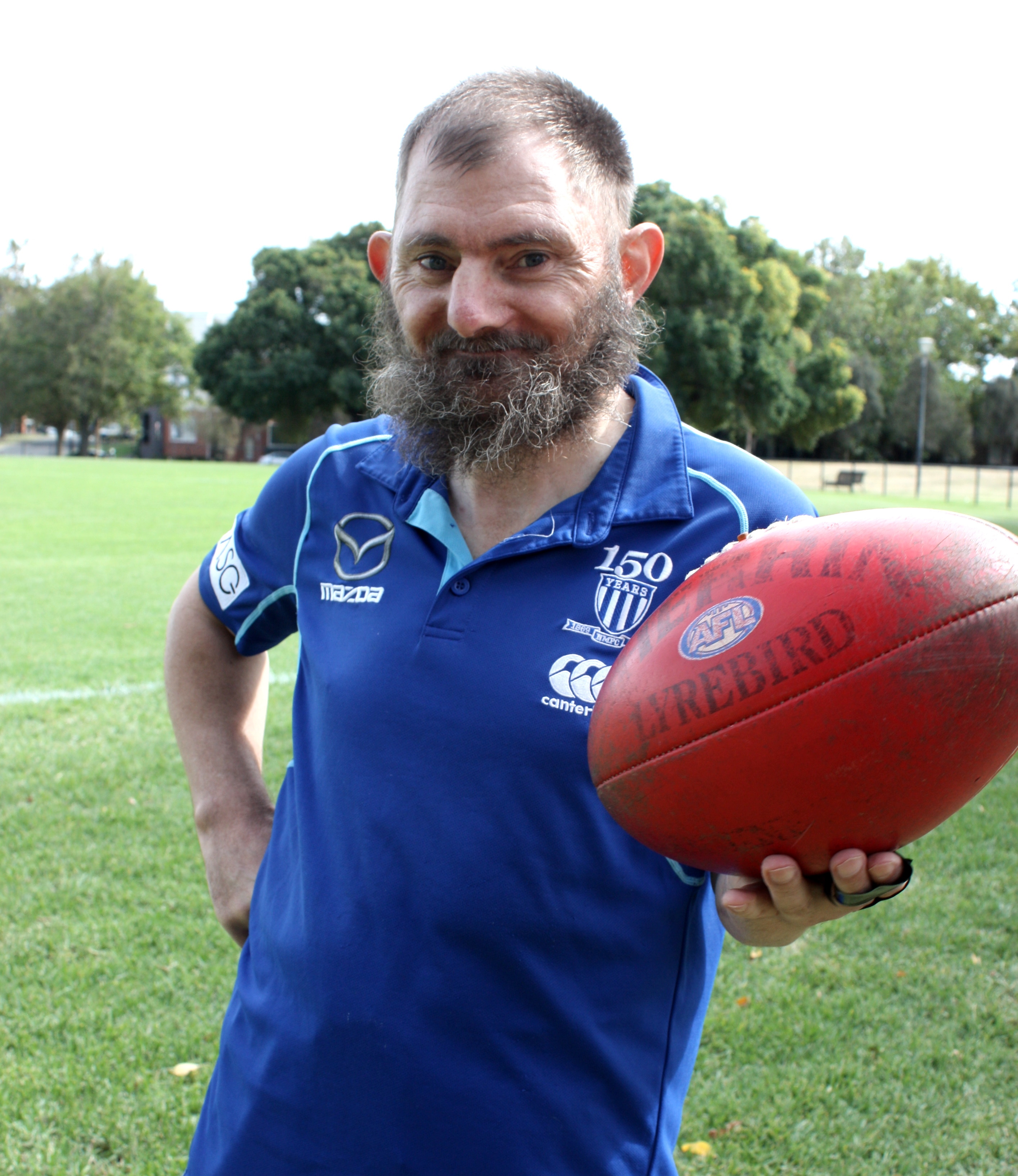 Gary likes helping out and keeping busy. Whether it be helping his mates, playing for the Cohealth Kangas or cooking up a storm in his apartment, Gary is always on the move.
Life started out pretty tough. In hospital for the first few years of his life with serious health issues, Gary made up for lost time once he started school. "I always loved sport," he said. "I'd play anything, but mainly swimming, footy and cricket."
Once Gary left school his impressive work resume includes selling the daily paper at Flinders St Station as a young lad (selling 300 papers in one afternoon!), a Big Top rouseabout and clown at a travelling circus, donkey breaker and farm hand/fencer.
"I am jack of all trades," laughs Gary. Now that's an understatement!
These days Gary is always keen to help his mates and still loves his footy and cricket. Although he started his junior footy career as a nippy little rover, he now plays all over the ground for the Cohealth Kangas, in the RecLink League. "I started with the Western Storm and then joined the Kangas. I have played senior footy for about 14 years and have won a couple of trophies."
Gary has lived in Melbourne's western suburbs most of his life. He now calls a new Unison apartment building in Melbourne's West, home. Beforehand Gary lived in accommodation with shared facilities. He now has a modern self-contained apartment with his own kitchen.
"My health is important to me. Living near the Footscray Market I am able to buy fresh and healthy food. I was taught how to clean and cook at school and I like to cook meals such as stews, pasta and roast dinners."
Good luck for the footy season Gary! And go well.
Share this article