Place Managers: helping our tenants feel at home
Meet Safiya and Darren – two of our staff members in the Unison Place Management team.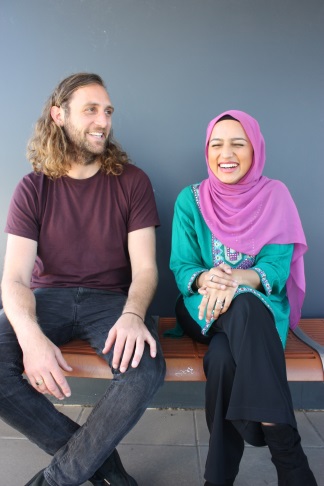 Along with the other 27 Place Managers at Unison, they work with our tenants, to make people feel at home in their apartment or house.
Whether our tenants are experiencing difficulties with rent arrears, need help booking hard rubbish collection with council or want some guidance on maintenance issues, their role is to help connect people with support services and the community.
Safiya is passionate about her work and loves the connections she has built with the tenants. "I like to get to know and connect with my community, and love interacting with tenants," she says.

"Every day is different. What I enjoy most is when people share their good news with us. It makes my job so worthwhile."
"It is a great feeling when tenants are happily housed within their community," Darren says. "We get to work together to create a safe, lively and connected neighbourhood."
Place Managers are at the heart of the delivery of our housing services. They are the first point of call for our tenants and we encourage all our tenants to get in touch with their Place Manager to discuss any idea, issue or question.
Together we're building communities that thrive.
Share this article