Supporting others is a natural instinct for Marwo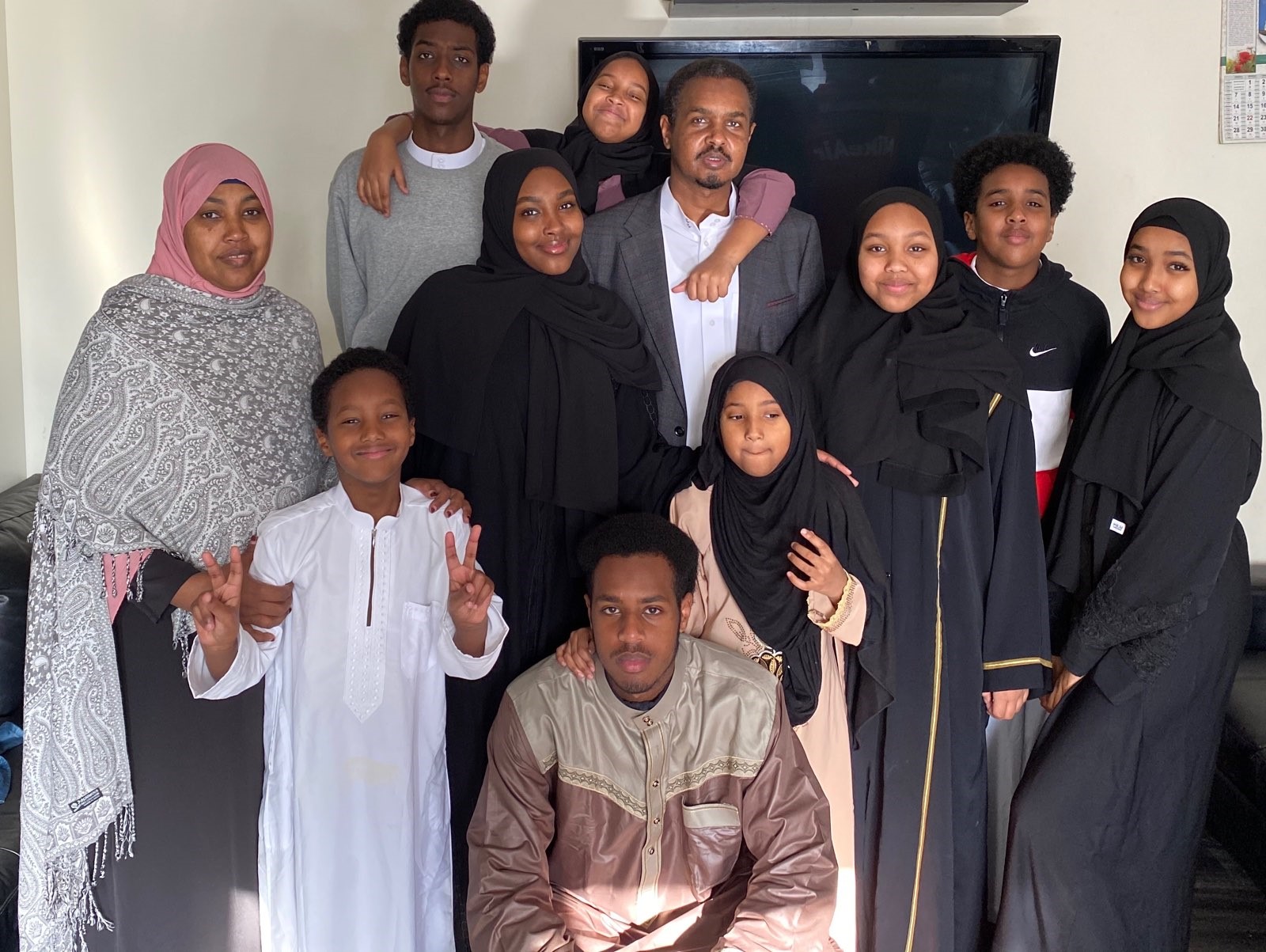 Marwo grew up in Somalia in a close supportive family with a love of learning. Marwo's father, was a Geologist and a lecturer at the Ghira University in Somalia's capital, Mogadishu. At 19, Marwo was preparing to study medicine. Then the civil war escalated.
The family fled over the border into Kenya and then onto Nairobi, where they lived in refugee camps for four years.
In the refugee camp environment, the family became part of the connected community.
"Of course, we all helped and supported each other in the camp. It was a natural instinct," Marwo explains. "I also taught English in the Nairobi refugee camp, including to agency workers who were working in Somalia."
In 1995, Marwo her husband Abdullahi Habib, came to Australia as refugees. They moved into the Unison-managed Kensington estate in 1997. Settling into her new country and keen to undertake the study she had aspired to, Marwo completed her Diploma of Child Care Studies and studied nutrition which provided a foundation for the Family Day Care business she set up and manages with her husband.
Her studies led her to work with Western Health as a bilingual nutritionist for the multicultural families in Melbourne's west, assist a speech pathologist at a local primary school and lead a multicultural early learning and parenting program. Marwo is also an active member of the local African Australian community.
"I cannot not help, as I always imagine 'what if it happened to me?'" Marwo's instinct to help kicked up yet another gear during Melbourne's hard lockdowns of 2020 and 2021.
The local African Australian community was profoundly impacted by the rise and spread of COVID-19, in particular the families living in the high-rise towers. Marwo stepped up to help communicate the community's needs and facilitate support including urgent food, medical and household supplies, personal and cultural needs, home schooling needs and mental health care.
Marwo also promoted mobile testing and vaccination clinics. She communicated important COVID safety information including isolation requirements, mask wearing, hygiene, social distancing and the health support available, and provided feedback to Government health messaging to diverse communities. Her selfless volunteer contribution was recognised late last year with a Victorian Multicultural Award for Excellence in Community Response and Recovery.
To say Marwo is a powerhouse is an understatement. Marwo and Abdul Ahi have ten children. The youngest is eight, and the eldest is 24.
The children have grown up observing their parents' words and actions. they are following in her footsteps and all pitch in and help.
"Two of the boys volunteered at the local mosque distributing food and essential items during COVID last year, they help each other with their homework and the eldest prepares family meals." Marwo says proudly. "I also often take the younger ones with me when I do my volunteer work."
A love of learning has also been passed on to the next generation. Marwo's eldest children study Midwifery, Physiotherapy, Law and Media Scriptwriting/Business.
"I have always taught my children to support and help each other and treat people fairly and with respect. I say to them that it is important to always offer people help if you can see they need it."
There is a saying: the apple doesn't fall far from the tree.
Share this article