They always have each other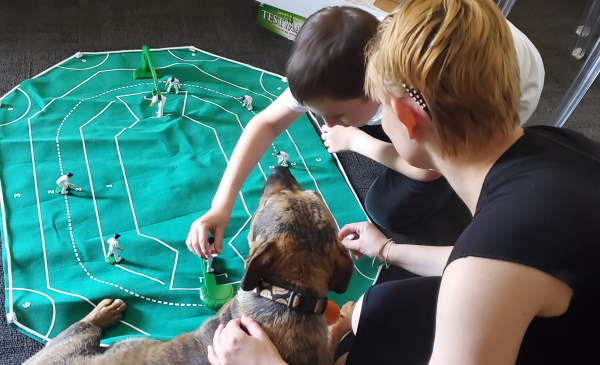 Chatting with *Lauren you get the sense of a strong, independent young mother, who grabs opportunities with both hands.
Lauren moved into a Unison 2-bedroom apartment in inner Melbourne with her young son *Aaron in mid-2022. The long-term unit has given Lauren and her son a chance to settle in a secure and safe home. "I have never had this security before. I used to move a lot when I was young, and I now feel like this is a family home," explains Lauren.
When Lauren was nine, she moved in with her grandparents. She grew up in Adelaide and then left South Australia, travelling north and south, before finally reaching Melbourne. Private rental in Melbourne was expensive and ultimately unaffordable for Lauren. After a time sleeping in her car and in crisis accommodation, Lauren and Aaron were offered their Unison apartment.
Never one to sit still, Lauren has studied to create work opportunities for herself; in aged care, massage therapy and pet care. She is currently doing a barista course.
The city suits the young family well. They are mad keen Melbourne Renegades "Big Bash" fans and head to the Melbourne Cricket Ground regularly. Aaron plays cricket for the local team and his school is in walking distance.
"I have always worried about safety and security and I feel safe here." Lauren talks warmly about her new home. "The shops are close by and public transport is on our doorstep. My son has a school friend who lives in the same building, we take our dog Tilly for walks to the parks close by, and Aaron loves our bath! "
After a long journey, the proud mum is settled with her son. "We always have each other," she smiles.
*Not their real names
Share this article