A home full of love and memories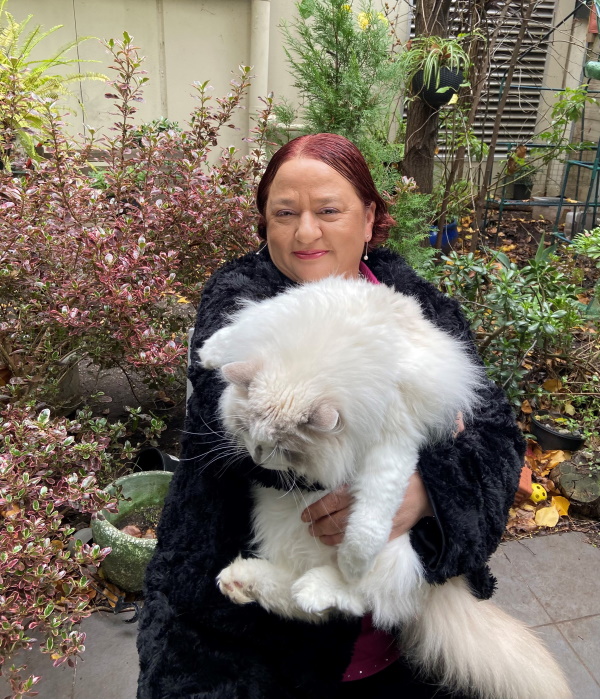 Mandy has lived in her Unison home in Melbourne's northern suburbs for around 12 years. It is a place where she has experienced love and heartbreak, and it is now a place where she is adjusting to a new life.
Mandy has a beautiful little garden; a lovely space for her to grow plants, relax outside and find peace. It provides a leafy green outlook from inside her neat and much-loved home.
Mandy grew up in Melton in Melbourne's outer west, when the area had a very small population, not many houses and very few shops. Mandy made her way to the city as a young adult and then hit difficult times.
A bright light during this traumatic period was meeting the love of her life, Kane. At the time Mandy was living in unsafe and insecure boarding house accommodation. With Unison's support, Mandy and her partner Kane moved into their Unison home. "I couldn't believe it when I was offered this place. At last I had a place to furnish and create a home for Kane and I," Mandy smiles.
"The place meant a lot to me. It was safe and secure, and I was able to get away from the boarding house and create a home for myself, Kane and our pets."
The couple loved the location of their new home. "It's so close to public transport, health services, a range of shopping precincts and parkland. My GP is right next door!", says Mandy.
Kane became very unwell recently, and sadly passed away. Mandy is glad she is where she is. Her home is filled with cherished memories, and the couple's love for each other is on show throughout the home, with photos of good times and keepsakes displayed.
Mandy also has her pets and good neighbours.
"I know people in the building, they are friendly and kind, and we catch up for coffee sometimes. My dog and cats need me to look after them, and they have helped me stay active. My pets are a great comfort, and they sit with me at night."
Mandy's house was a sanctuary when she first moved in. It continues to be a place that will "hold her" through life's ups and downs.
Share this article