Artist, musician, writer, performer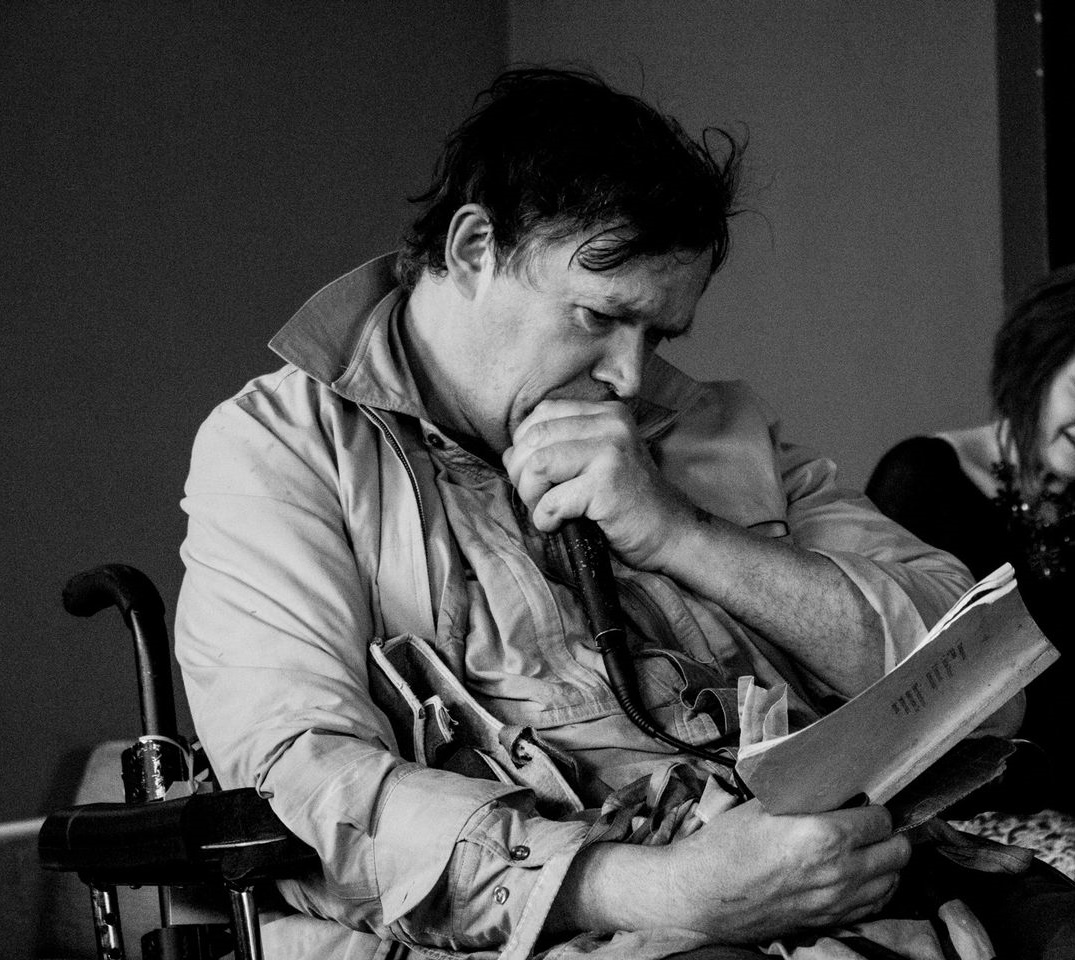 Anthony's Unison apartment in an inner-city heritage building reveals a creative life. There are books, transcripts and illustrations throughout the unit. Classical music plays in the background.
Anthony says "I was born in Adelaide, maimed in Sydney and am jolly in Melbourne." In the mid 80's Anthony had a life-altering accident when he fell from a height and sustained serious brain injuries that permanently affected his balance, speech and movement.
Always a creative, "I always wrote imaginative essays at school and love writing," Anthony moved to Sydney in the early 80's. He connected with the art, punk and fringe music scenes and was singer in an experimental band.
His "disability" did not curb his creativity, and he went on to the Sydney College of the Arts.
The next move was to Melbourne in 1990. "I always have to do something. I have to do things." In Melbourne he continued to perform, write and draw.
Six years ago, he moved into his Richmond apartment after the place where he was living was sold. Anthony, who gets about in a wheelchair, was put in touch with Unison who had a suitably modified ground floor unit for him. "I was astonished when I first saw it. It is in a very good location for me. Close to the library and an organic shop that started up soon after I moved in."
Organic food is important to Anthony, and a discipline. "I always cook with grains, vegetables and protein." Writing is a discipline too. "I write as much as I can, mostly in the mornings."
He has written over 15 books which are illustrated with his exquisite fine-line drawings. Add to the "to do" list, performance poetry and theatre. One can see Anthony regularly appearing at poetry reading gigs around town. A writer and performing member of Weave Movement Theatre for close to 20 years, Anthony appears in the latest production "Wanna be a Rabbit" a fusion of physical theatre, text, and Butoh (Japanese dance and performance).
Anthony's artistic output spans over 40 years. "Having my "accident" has been a career move. As I call it "being maimed" has altered my thinking and I am much more productive."
Share this article