Bumper harvest in times of COVID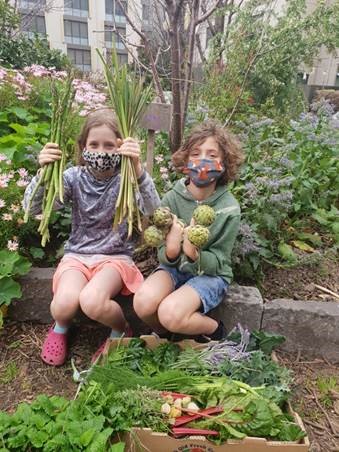 Families in Kensington are happily eating their greens as the award-winning Kensington Food Forest is growing bumper vegie and herb crops for families in need of fresh food.
The Food Forest is one of a number of local community gardens producing food for people who may receive limited amounts of fresh produce when they seek help from food bank programs.
In 2019, the Food Forest won an Australasian Housing Institute National Award for best Community Engagement Practice. It is living up to its accolade in spades.
Over 100 kgs of fresh vegies and herbs for over 60 families have been produced in the last 5 months, a third of which has been produced by the Forest. In response to the pandemic and increased community need for support, additional funding from Unison and the City of Melbourne was able to buy seedlings, in particular quick growing and healthy leafy greens such bok choy, lettuce, silver beet and kale, to increase production.
"The food forest is thriving. We never imagined at the beginning how much it would yield in an ongoing capacity and continue to regenerate," said Unison's Community Engagement, Place Manager Deb Wilson.
"It's feeding local families through this program but also providing for residents who pop down to pick something for their daily cooking like parsley, rocket etc. It's embedded now in the community."
Members of the Food Forest Care Group help harvest and package the produce in COVID safe ways. Alicia, a volunteer Forest Care Group member, heads along on a weekly basis with her children.
"It has been so good for our wellbeing during this tough year, to get out in the garden, harvest and help our community. It has been particularly good for my children. It has been the highlight of our week and they have learnt a lot."
The Food Forest was established in 2017 on underutilised Victorian Government Department of Human Services' social housing land on our mixed tenure community in Kensington, with funding from the City of Melbourne. The Forest is built on sustainability principles including natural pest control, water harvesting and weed minimization.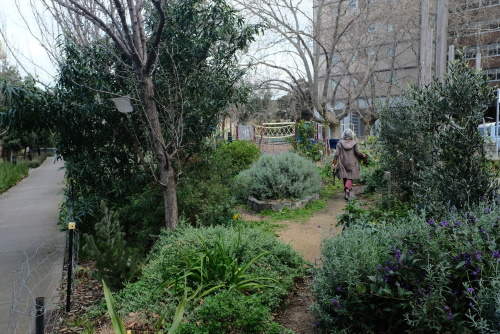 Unison Housing leads the project with partner Living Learning Australia.
The Forest fosters community engagement and connects residents from all walks of life and age groups and is normally the heart of a range of healthy living group projects, which have been put on hold during COVID-19.
Share this article