Celebrating NAIDOC Week with our communities
At Unison, we value and celebrate diversity. This is why our teams organised activities with our residents to celebrate and acknowledge NAIDOC week in July.
Unison acknowledges the Traditional Owners of the land on which our services and properties are located, the Wurundjeri, the Boonwurrung and Wathawurrung people of the Kulin Nation, and the Kaurna people of the Adelaide Plains.
We pay our respects to their culture, customs and to Elders past, present and emerging. ;
During NAIDOC Week, residents of the UNO community in Adelaide were invited to take part in the "Many Hands One Voice" project, where they could add painted hand prints to a community canvas. The artwork, which came together progressively during the week was finished off with a circle of dots as a way of linking the hands together representing that all UNO residents are part of the community and are all connected. The acrylic artwork is now hanging in the UNO foyer.
Felicia, Unison's Place Manager at UNO was really happy with the result. "Once a few hand prints were on the canvas it kind of took off. UNO is such a great community. Residents get to know each other and look out for each other, and the feedback we get from a project like this is that it really strengthens the bond and the community feel. And we get a lovely new artwork for the foyer!"
Our Collingwood, Fitzroy and Heidelberg communities in Victoria were invited to a barbecue for the occasion. The team also linked up with SecondBite to distribute fresh produce on the day. It was great to see many new and familiar faces join in the festivities.
Community building is important to enhance overall life-time wellbeing and to foster inclusion and cohesion. Our Place Managers regularly organise events to bring our residents together around a cuppa for morning tea, a sausage sizzle for lunch or even a pop-up free grocery store. We also partner with organisations with shared values to provide our residents access to a range of other community initiatives, including community gardens, family events, arts and homework programs.
We always encourage our residents to get involved, have their say, plan and take part in community initiatives.
Our vision is communities that thrive; and we aim through all these initiatives to deliver positive social, environmental and recreational outcomes for our communities, while promoting connection, inclusion and cohesion.
Thanks to everyone who took part in our NAIDOC Week activities and to our Place Management teams for their dedication and hard work.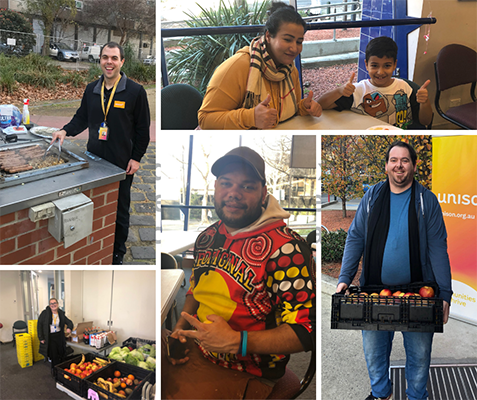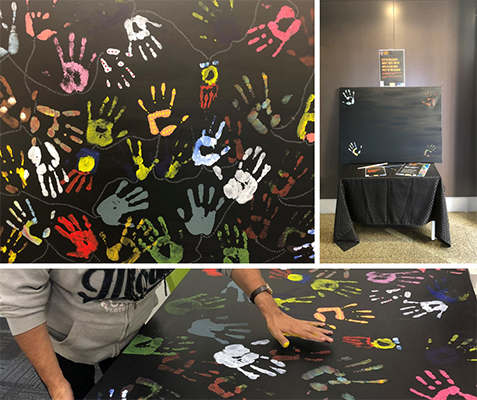 Share this article