Christmas around our communities
Although Christmas is now a fading memory, it is lovely to keep the memories alive for just a little while longer.
We celebrated around our communities with barbecues, lunches and the launching of a new community space at one of our properties.
The big guy made an appearance at our Adelaide community, much to the kiddies delight; the terrace at our Fitzroy complex was in full festive swing; and in Kensington, the 78 Seniors Club (made up of Kensington elderly residents) once again cooked for over 120 people with the support of the Kensington Neighbourhood House. The Healthy Living and Learning Program had a packed house lunch with volunteer awards and entertainment.
We distributed 100 bags filled with goodies to women and teenagers thanks to Share The Dignity - a women's charity working to ensure everyone is afforded the dignity so many of us take for granted.
Thanks to a material donation from the Les Twentyman Foundation, we also distributed Christmas hampers to those most in need around our Kensington community.
What's more? Our residents also collected delicious goods and produce thanks to donations from SecondBite - a charity rescuing food to give to people in need.
Thank you to all the hard work by the Unison teams, partners and tenants and for making these events so special. It was fabulous to celebrate the end of 2019 by coming together as a community and fostering a sense of connection among our residents.
Happy new year to you all!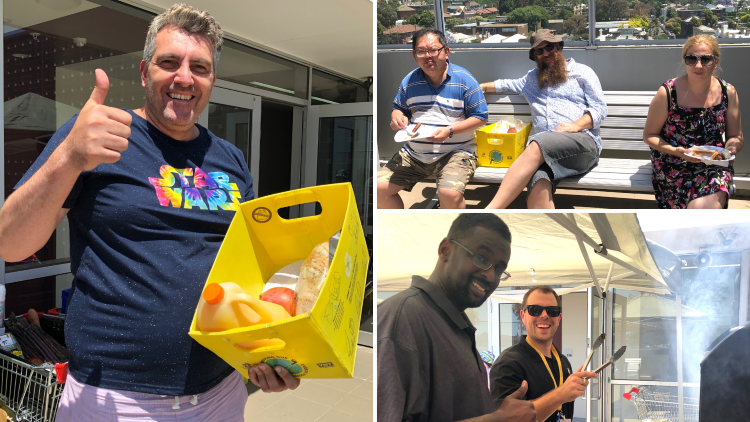 Share this article