'Gong xi fa tsai' - Happy Chinese New Year
Gong xi fa cai (Happy Lunar New Year) to everyone celebrating, and we wish you, as the literal translation states, great happiness and prosperity.
Chinese New Year officially begins on January 25th, 2020, and ends on February 4th.
2020 marks the Year of the Rat. The Rat is the first sign from the 12-animal cycle of the Chinese Astrology and 2020 is considered a year of new beginnings and renewals.
Thank you to our Chinese residents living in our Kensington community for putting on a delicious Chinese New Year Festival lunch this week in the beautifully decorated Kensington Community Hub. Every year, the Chinese community invites their neighbours, friends and Unison staff to the celebratory meal.

Unison CEO Ed Holmes was welcomed by the Kensington Chinese Friendship Association President, Hui Fang Miao.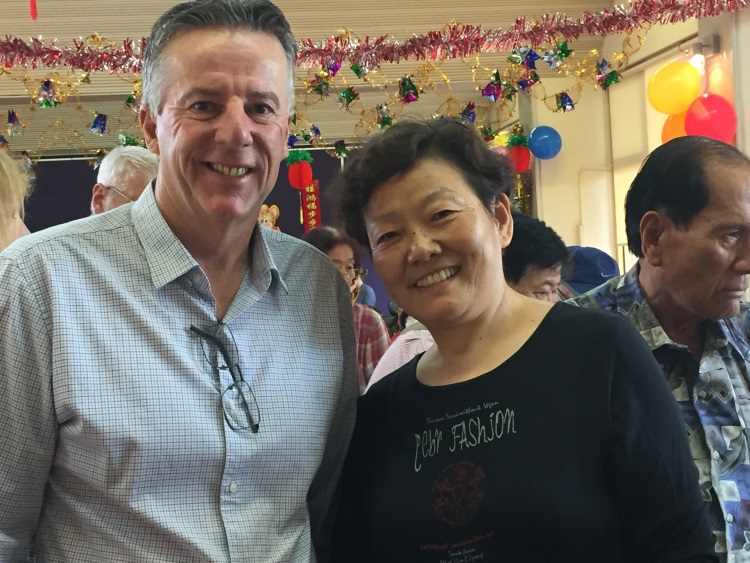 Want to join in your local celebrations? Here are some ideas:
https://melbournechinesenewyear.com/festival-events/
https://whatson.melbourne.vic.gov.au/whatson/festivals/multicultural/pages/a087cf71-d180-473b-b4d4-8cb53a75ac39.aspx
https://www.onlymelbourne.com.au/melbourne-lunar-new-year-festivals#.XhV0x0czaUk
https://www.monash.vic.gov.au/Leisure/Upcoming-Events/Glen-Waverley-Chinese-New-Year-and-Lantern-Festival-2020
https://www.yarracity.vic.gov.au/events/2020/01/19/2020-victoria-street-lunar-festival
Share this article