Heidelberg affordable housing project works have begun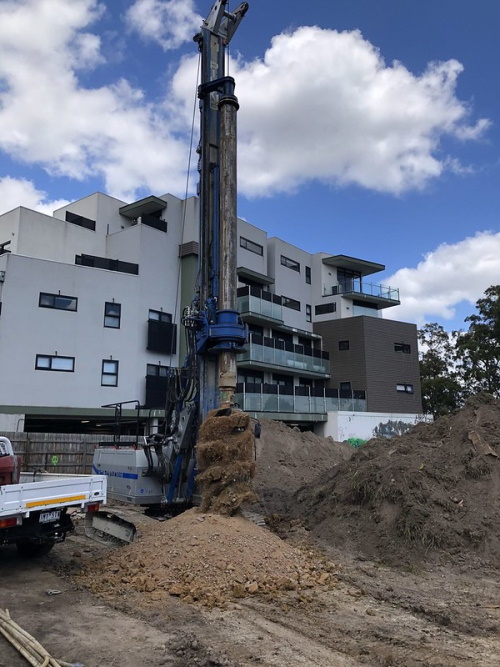 Works on our $18.3 million Bell Street Heidelberg development have begun. Our latest affordable housing project in part funded by Homes Victoria under the Big Housing Build Rapid Grants will deliver 42 new social housing units in Melbourne's north.
"We have just completed piling works onsite, and will continue basement works in the new year with bulk excavation lined up to remove over 7,500 m2 of soil from the site from the two level basement (Equivalent to digging out three full size Olympic swimming pools).
We are looking forward to another successful project with our delivery partners Manresa Constructions and Reshape Development, this flagship building will transform and set a new benchmark for future developments in the Heidelberg precinct" said David Su, Unison's Senior Project Manager.
The modern spacious units will be spread over six levels and are located in a rapidly growing precinct. In addition to helping some of our community's vulnerable members, the project is also creating more than 160 jobs in construction and dozens of ongoing jobs in housing and community services.
"Having a safe, stable and affordable place to call home is more than just having a roof over someone's head. For many, it's an opportunity for a new start to life. It is a place where people can be comfortable, live with dignity, stay well, raise their family, make memories and connect with their community," said Unison CEO James King.
The completion is estimated for mid-2023.
Further information on the Heidelberg project can be found here.


Share this article