IDAHOBIT May 17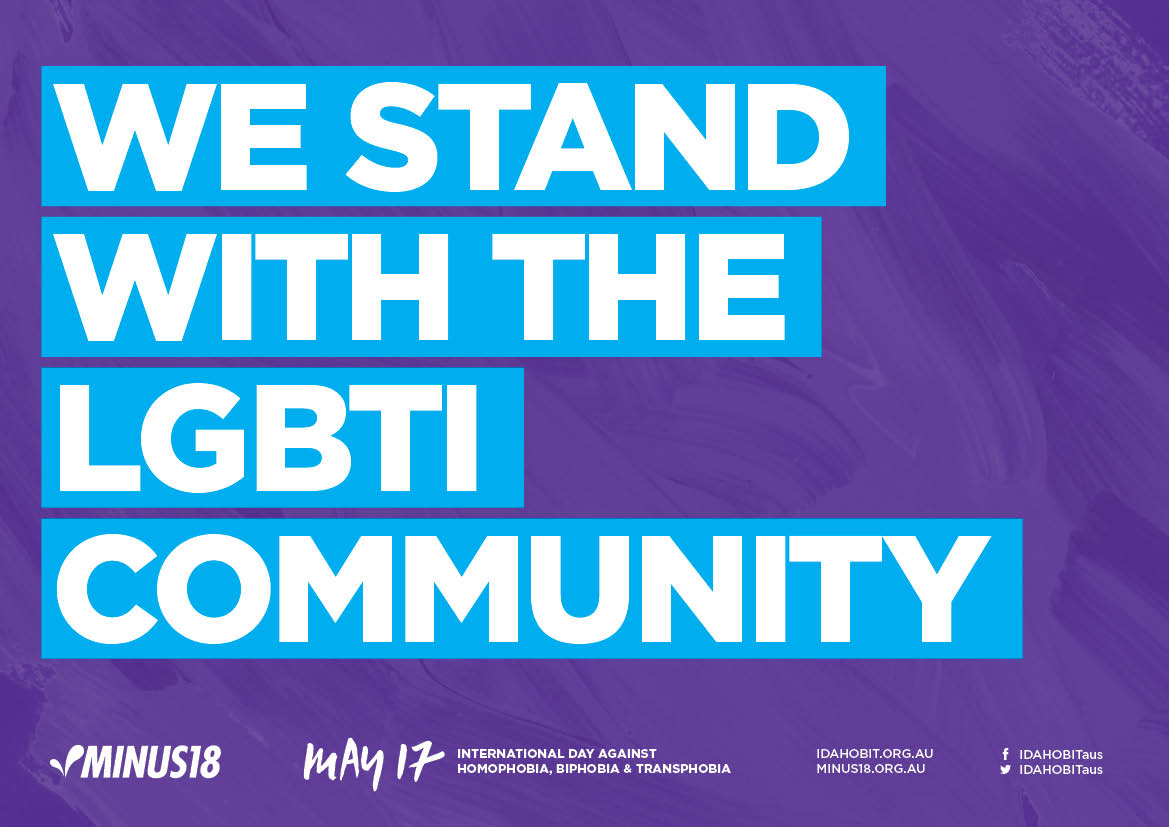 Sunday May 17 is the International Day Against Homophobia, Biphobia, Intersexphobia and Transphobia. The 2020 theme is "Breaking the Silence".
The day was created in 2004 to draw attention to the violence and discrimination experienced by lesbian, gay, bisexuals, transgender, intersex people and all other people with diverse sexual orientations, gender identities or expressions, and sex characteristics.
The date of May 17th was specifically chosen to commemorate the World Health Organisation's decision in 1990 to declassify homosexuality as a mental disorder. In Australia, Tasmania decriminalised homosexuality as recently as 1997.
The annual day champions LGBTI people and is a day for celebration, action and change. 
Unison is a proud Equal Employment Opportunity employer and welcomes individuals of diverse backgrounds into our work community.
We stand with the LGBTI community on IDAHOBIT day and every other day. 
Share this article