Make Room construction is underway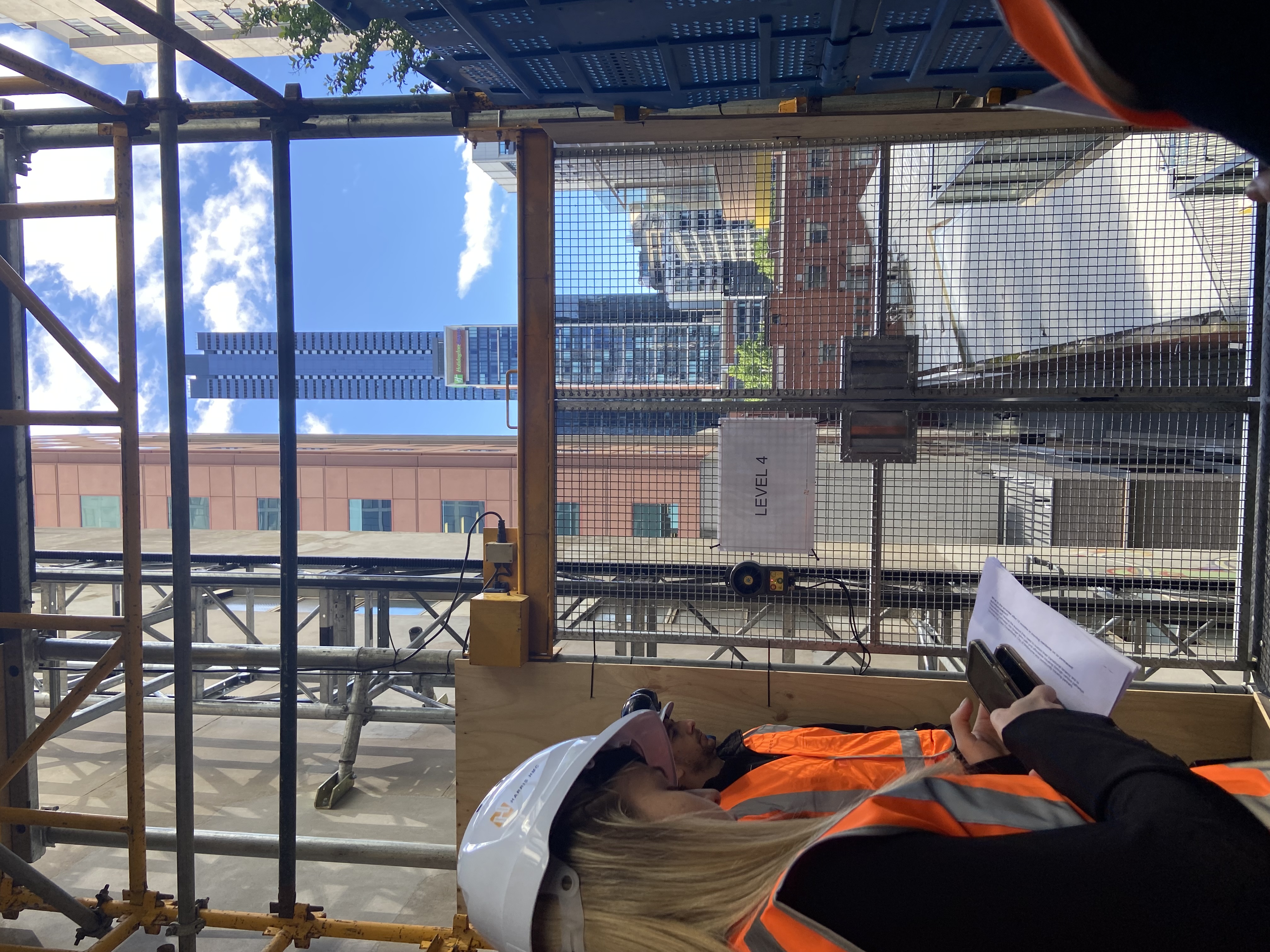 Construction is underway on the landmark Make Room project to give our most vulnerable community members a safe and secure roof over their head. This is a project that will change people's lives.
Make Room is a unique partnership between the City of Melbourne, the Victorian Government, Unison Housing and the philanthropic and corporate sectors to address the critical needs of people experiencing rough sleeping and homelessness in the municipality.
The project will deliver 50 studio apartments, housing and homeless services and other wraparound support for those who need it most. Residents will stay for up to 12 months, or until they can find long-term secure housing.
Builder Harris HMC has been appointed to repurpose a Council-owned building located at 602 Little Bourke Street into transitional supported accommodation.
Work onsite has progressed well with internal strip out work completed, structural stiffening upgrade work finished and internal wall framing, services rough in and plastering across the residential levels currently underway.
Each studio apartment will include a bedroom, kitchenette and ensuite bathroom. There will be 10 units per floor across five levels.
Make Room will include a rooftop garden, communal areas that bring residents together, as well as indigenous plants and artwork.
"The Make Room Project will deliver place-based care that aims to improve the health, wellbeing, housing and social outcomes of people who are experiencing primary homelessness in the City of Melbourne," said Unison CEO James King.
"We will provide flexible tenancy management and work alongside wrap-around services that will deliver specialist onsite support to help people who have experienced rough sleeping move into longer term safe and affordable housing."
The design and service model have been informed through people with lived experience and support the highly diverse needs of residents from different backgrounds – creating a safe, welcoming environment for everyone.
Make Room will offer care and support services on-site, with specialist health, housing and support staff located on site. A dedicated floor will also provide safe and secure accommodation for women experiencing or at risk of homelessness.
The project at 602 Little Bourke Street is also the first to have creative hoardings installed. The artwork by John Patton includes images of traditional owners involved in the early civil rights movement in Australia.
Make Room is expected to be completed by mid-2024.
An event was held on 30 October to mark the construction milestone.
---
Quotes attributable to Lord Mayor Sally Capp

"Every Melburnian deserves to have a safe and secure place to call home – and that's what we're delivering with our life-changing Make Room project."

"We're setting a new standard for transitional supported accommodation in Victoria and showing how safe spaces with integrated support services can be created."

"Everyone benefits when we work together to help people out of homelessness. We've seen how people can take back control of their lives when they get the housing and support they need."

"Research shows that for every dollar invested in affordable housing, there is a $3 benefit to the community due to job security, better education, health cost savings, and lower rates of crime and family violence."

Quotes attributable to Health, Wellbeing and Belonging portfolio lead Councillor Dr Olivia Ball
"This is a proud moment for everyone involved in delivering on our ambitious vision to create safe, supported housing for those who need it most."
"We have to work at every level of government to solve the housing crisis – including treating housing as a human right and as essential public infrastructure. With Make Room, we're also acting on the Housing First principle: recognising that people need to be housed before they can address the causes of their homelessness."
Quotes attributable to Minister for Housing Harriet Shing
"Homelessness is a complex issue. The Victorian Government will keep working hard with councils and local communities to determine the needs of people without any form of housing. This program is an important opportunity to make change that matters for people who need it most."

"Wraparound services play a hugely important role in addressing the causes of homelessness, and getting people into secure and dignified accommodation that meets their needs."
Find out more about Make Room here.
Share this article