New life for an historic building and its residents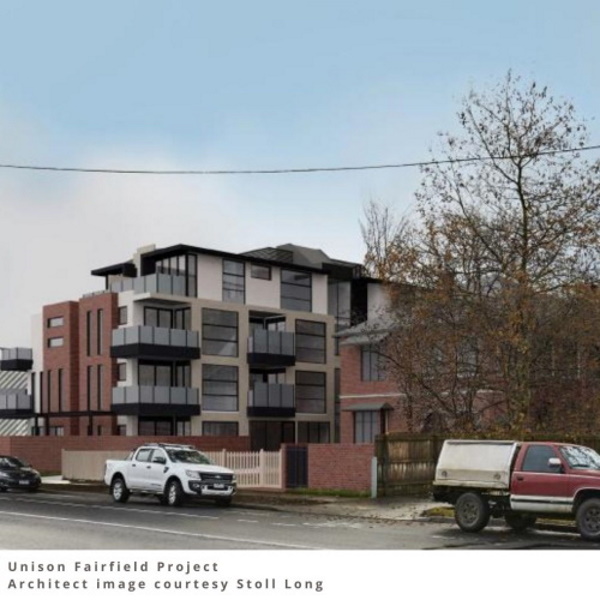 Works are well underway in Station Street Fairfield, on 38 modern self-contained affordable apartments for women. Unison is refurbishing a double-storey Victorian heritage building and developing a new four storey apartment building to replace the former 22-bedroom rooming house which had been built around shared living spaces, kitchens and bathrooms.
Unison has supported all the tenants to relocate to other properties during the construction process, and they will have the first option to move back once the building is finished.
Steeped in history, the Station Street property has an interesting story to tell. For over 100 years it has been used for women's housing.
The main heritage building was built in 1893 and was home to the confectioner, MacPherson "Mac" Robertson, inventor of the Freddo Frog and Cherry Ripe, and well-known philanthropist.
It then became a home for young pregnant and unmarried women in 1922, then a women's refuge in 1973, and it was acquired by the Ministry of Housing in the early 80's and operated as a women's rooming house. It was named "Marjorie Oke" after the Fairfield resident and activist who also became a member of the committee of management. By 2014 it was owned and operated by Unison.
Dr Sarah Taylor, Post Doctoral Research Fellow from the Unison Housing Research Lab, has been researching the history of the Fairfield property.
"Houses are made, they're unmade and they're made again," explained Dr Taylor. "There's a long history of making houses for marginalised people and it is an informative approach to look at who ran them, who owned them and how they configured them."
Dr Taylor's research uncovered the very interesting different configurations of the building over the years, for example:
1893-1921
When owned by the wealthy McPherson Robertson the property was very open and conspicuous.

1922 – 1973
The Maternity Home was secretive and hidden behind a hedge and gate. The unmarried mothers stayed in dormitories.

1973 – 1987
Women's refuge, Georgina House, had internal partitions (an attempt at privacy for women and their children), and a high fence for security.
1990 – 2019
The social housing rooming house for women had a low picket fence, and private bedrooms but shared facilities.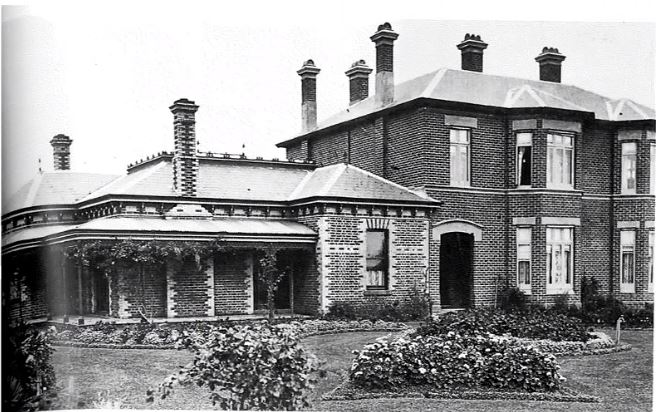 Paying respect to the building's heritage and architecture has been an important factor of Unison's refurbishment.
Unison's Acting CEO James King explains, "Preserving history and the architectural intent of the main building has always been an important factor of this redevelopment. We are investing time and money in ensuring the character of the building is maintained."
Unison believes every person should have a quality, affordable accommodation and belong to a thriving community. Our evidence shows that living in a rooming house doesn't provide suitable outcomes for people and we are replacing these outmoded properties with high quality, well designed self-contained units.
The project is supported by the Victorian Government.
This is a special project. Unison is very proud to be breathing new life into an historic building whilst providing modern apartments that will transform the lives of vulnerable women.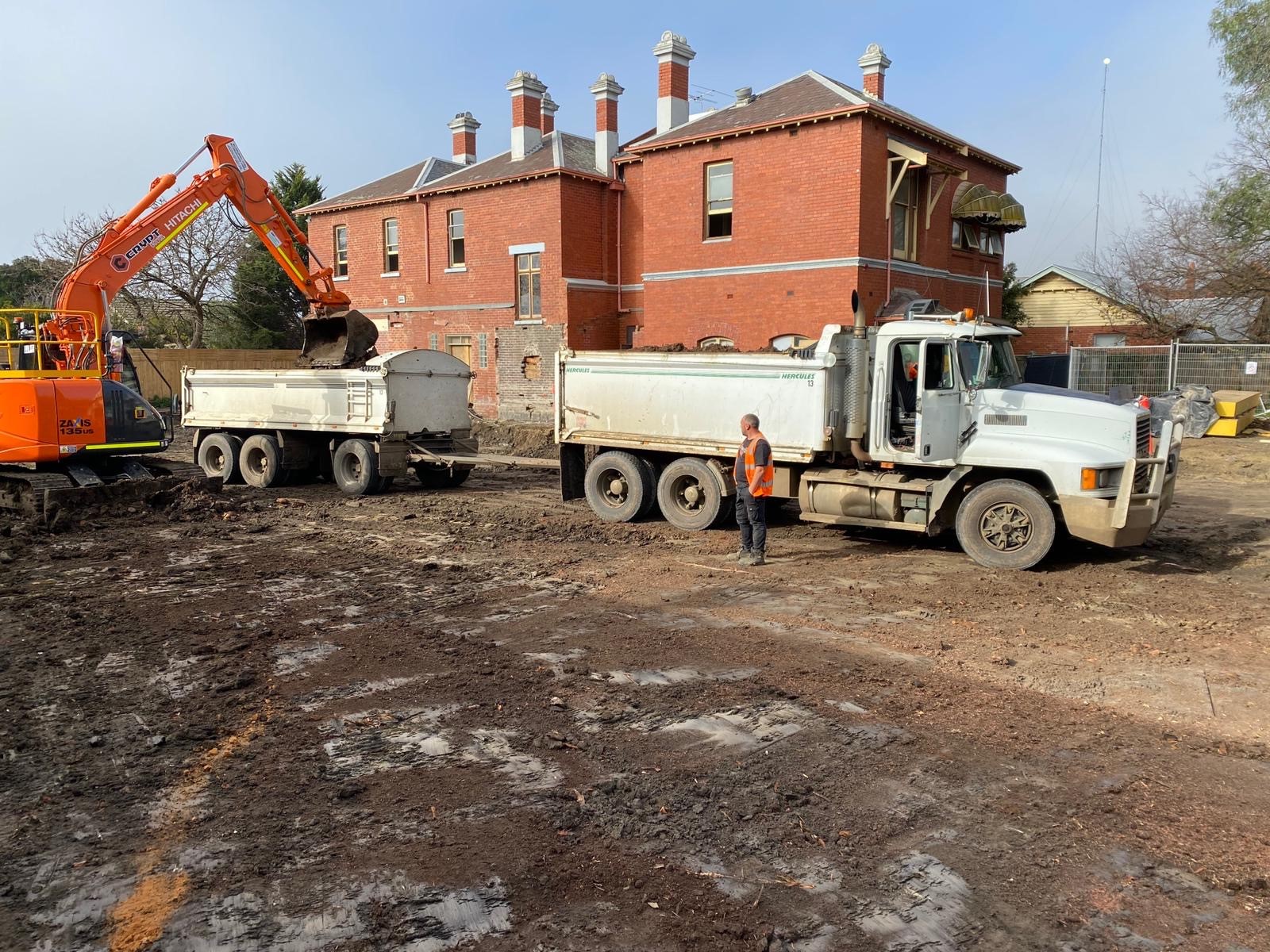 Share this article