Thrive Community Newsletter out now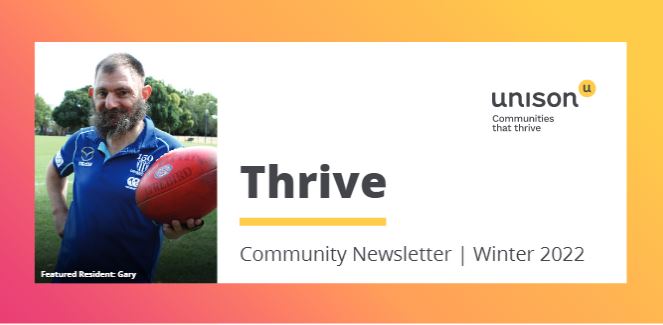 The Winter edition of Thrive, our community newsletter, is out now. The newsletter is distributed to all our renters, and this edition includes a feature on Unison resident, Gary, a keen Aussie Rules player and jack of all trades, an update on Unison's development projects, a message from our Tenant Advisory Group Convenor Frank Otis and Unison CEO James King. It also includes a winter warming soup recipe!
Click here to read Thrive Winter 2022 and to access previous editions.
Share this article