Private Rental Access Program evaluation launched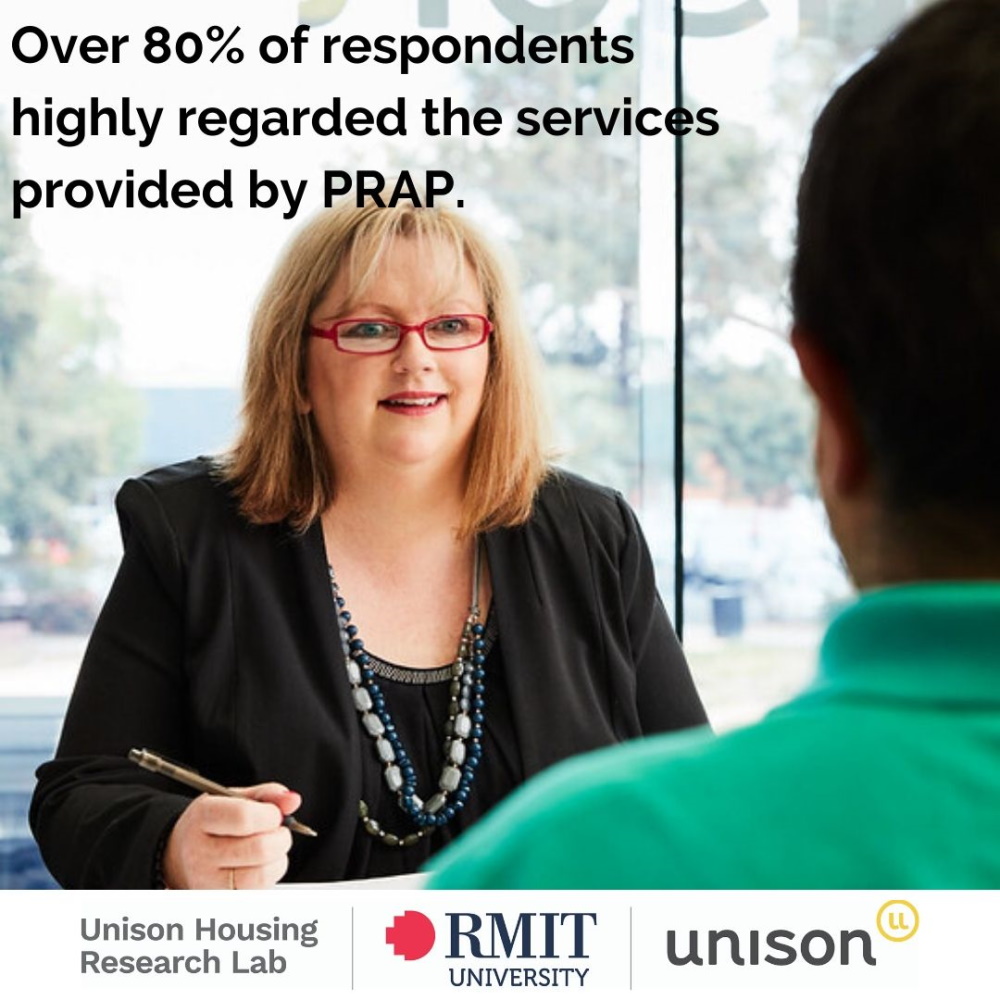 With social housing in critically short supply and significant barriers preventing low-income households from accessing the private rental market, the lack of housing options for low-income Victorians is well understood. The onset of Covid-19 will exacerbate existing housing inequities, with more Victorians likely to experience rental stress than ever before.
Unison has delivered the Private Rental Access Program (PRAP) in Melbourne's West since 2017. The Program supports low-income households to secure and maintain housing through brokerage, advocacy and outreach support.
PRAP, funded by the Victorian Department of Health and Human Services, plays a crucial part of a broader preventative housing strategy to reduce chronic housing instability and homelessness.
Despite increasing policy attention and expenditure on private rental programs little is known about their efficacy in the short or longer term.
The Unison Housing Research Lab (the Lab) has undertaken an evaluation of Unison's PRAP, and has released its findings in the report, Staying Home? Examining the longer-term housing outcomes of the Private Rental Access Program, (PRAP).
The Lab is a unique education and research collaboration between RMIT University and Unison. The partnership combines academic research and industry knowledge to improve the lives of Australians facing housing issues.
The evaluation found that an estimated 8 in 10 households that used Unison's PRAP service have maintained their housing and avoided homelessness.
Other key findings include
PRAP primarily works with families and single parent families account for the largest household group

Most households that use PRAP require only a single support period

The Program delivers sustainable housing outcomes

People were satisfied with the PRAP services

, especially the financial and advocacy support offered

.
Key success factors of the Program include
A multi

-

faceted approach that covers flexible financial assistance, advocacy, referral and ongoing contact to help households stabilise following periods of acute housing crisis

PRAP team members with experience in the private real estate industry to help navigate

multiple

sectors including rental, welfare and government services

.

Please head to the Unison Housing Research Lab section of our website to find out more about the partnership and to read the report.
Share this article