Private rental experience is a real plus for the PRAP team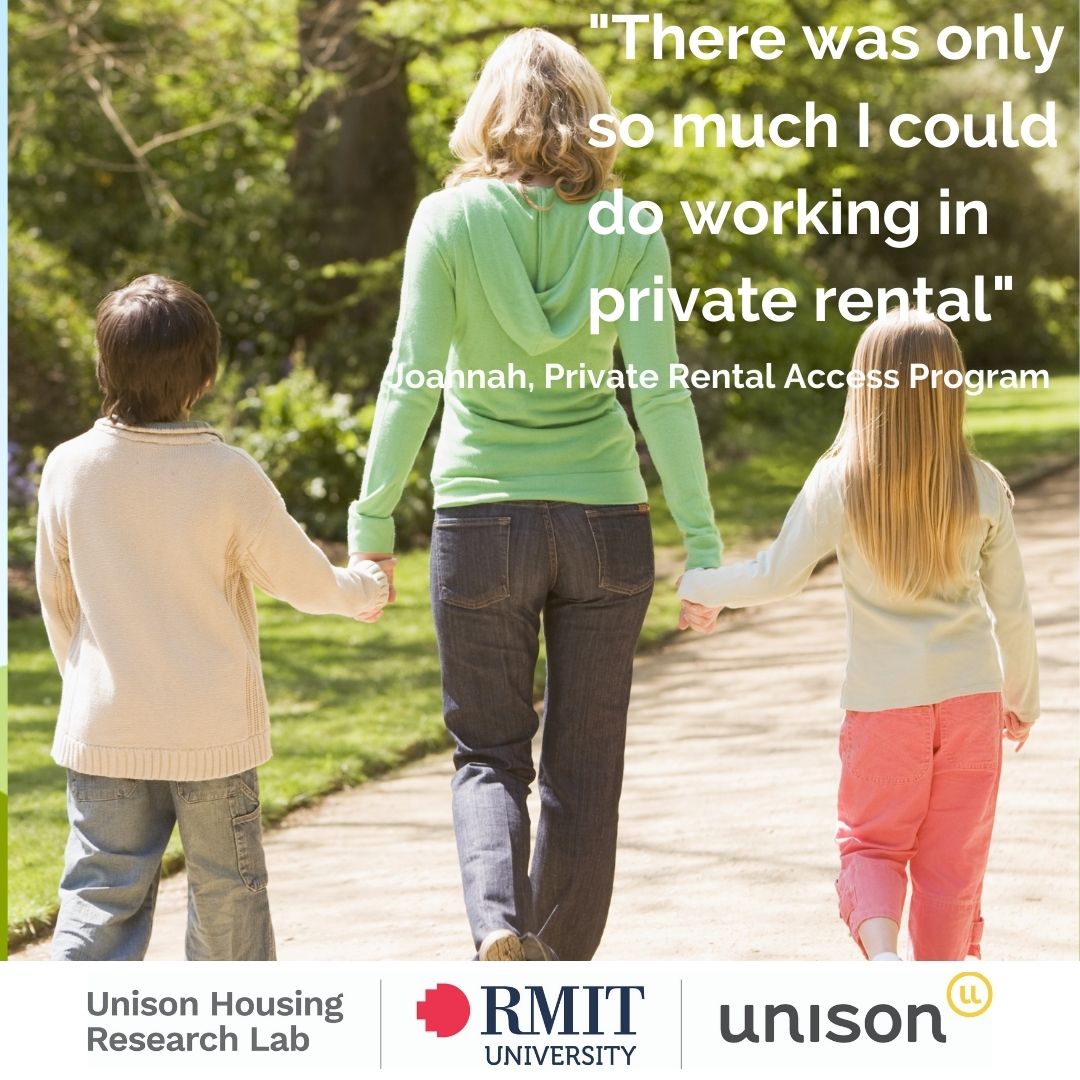 In June this year, the Unison Housing Research Lab (the Lab) launched its evaluation of Unison's Private Rental Access Program, Staying Home? Examining the longer-term housing outcomes of the Private Rental Access Program, (PRAP).
Unison's PRAP supports low-income households to secure and maintain private rental housing through brokerage, advocacy and outreach support. We have delivered the program in Melbourne's West since 2017.
The program is funded by the Victorian Department of Health and Human Services and plays a crucial part of a broader preventative housing strategy to reduce chronic housing instability and homelessness.
A key finding of the Unison Housing Research Lab's evaluation found an estimated 8 in 10 households that used the PRAP service have maintained their housing and avoided homelessness.
The evaluation also found that a multi-faceted approach that covers flexible financial assistance, advocacy, referral and ongoing contact helps households stabilise following periods of acute housing crisis.

Joannah, has been with our PRAP team since March. Prior to joining PRAP she worked in private property management for seven years, and in fact, had worked in collaboration with the team to assist her tenants and knew of the team's work.
She explained, "Working in private rental for many years, I was very aware that residents sometimes had to choose between buying food and paying the rent. There was only so much I could do working in private rental, and I saw a need to do much more. I dropped my resume at the Unison office in case any job offers came up, and here I am."
Joannah spoke about how PRAP clients are often traumatised, vulnerable and lack the confidence to apply for a rental property, and how the team help them navigate the processes to get them settled.
"Often people in crisis can't see beyond today and their current situation. I can assist by helping with applications and support, and believing in my clients and encouraging them; letting them know that although they are struggling at the moment, once they get settled, they will not struggle as much."
Joannah highlighted an example of how important her local private rental experience is. A woman came to PRAP with her 3 children when she became homeless due to domestic violence. Joannah knew her from a prior real estate agent job, where she had managed her family's private rental and had established a good relationship with her.
Not only did Joannah have an established relationship with the client, she also had a good relationship with the Real Estate agent offering the rental property. Joannah was able to recommend her client as an excellent tenant, helped her with the application, advocated a payment schedule and supported her in the application interview.
"When her application was successful, she was happy and appreciative, but still vulnerable. We helped her with mattresses and beds for the kids, helped her move into her new home. She was overwhelmed."
When asked what she loves about her job, Joannah said simply, "PRAP brings balance back into people's lives. I love being in the position to help people to get settled in a home again, whilst reassuring and encouraging them.
Our team work so well together. We are always discussing solutions and sharing information about how best to assist our clients who are in crisis."
Share this article