Property safety and compliance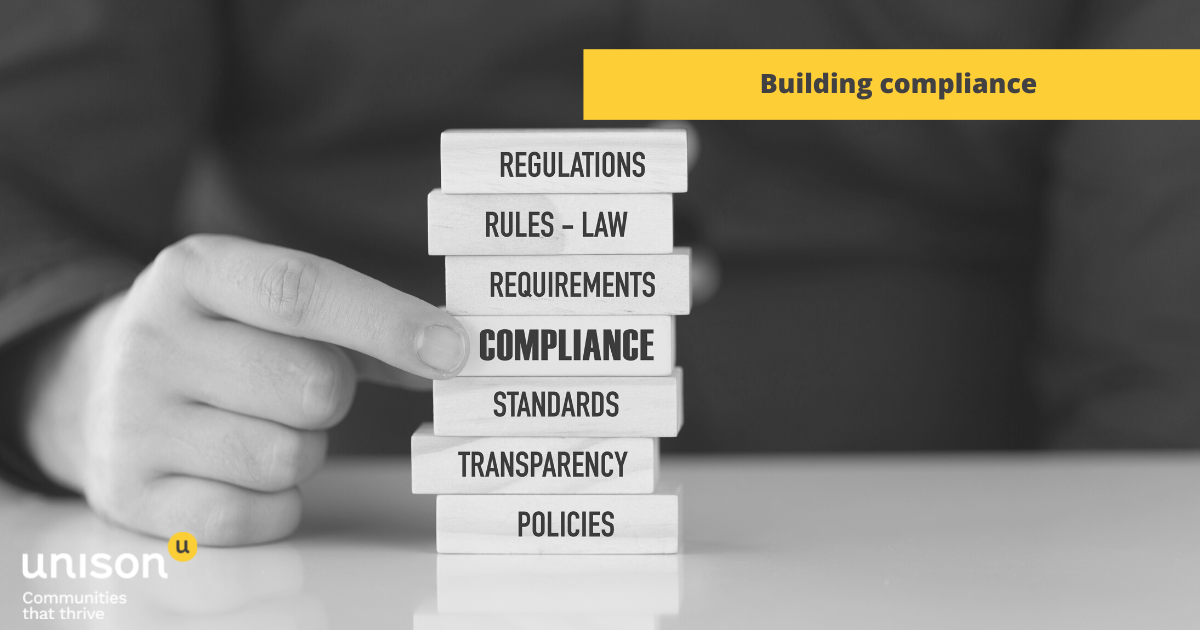 Unison's Asset Management team ensures that the critical safety systems in our properties are functioning and compliant.
Essential Safety Measures (ESMs) are the fire and life safety systems installed in buildings to protect occupants in the event of a fire or emergency.
Under the Building Act 1993, building owners ensure that all safety equipment and systems are maintained to perform as designed. ESMs apply to all buildings except for houses and outbuildings.
The maintenance requirements depend on the complexity of the safety systems and features installed in a building. The list of ESMs for a building, including the frequency and type of testing required, are included on the Occupancy Permit.
ESM items include, but are not limited to:
Building fire integrity – fire-resistant building elements, fire doors and sprinklers

Means of egress – exit paths including exit doors, stairways and ramps

Signs – exit signs, warning signs, e.g. warnings against using lifts in the event of a fire

Lighting – emergency lighting, interior lights

Firefighting services and equipment – sprinkler systems, portable fire equipment, fire hydrants, fire damper
Fire detection and alarms – smoke and heat detection, occupant warning systems

Lifts – fire service controls
As a rental provider, Unison's safety and compliance responsibilities are guided by the Residential Tenancy Act 1997.
Unison engages with a service provider to complete the annual servicing of smoke detectors in standalone homes and gas and electrical safety checks in every tenancy.
As a building owner, Unison must prepare an annual report on the essential safety measures for each building. Unison engages independent maintenance contractors to complete the quarterly and annual reports as ESM auditing is a specialised and technical field. Post audit, the Unison Asset Management team reviews the contractors' reports and works with contractors to resolve and close out the non-compliant ESM items.
As building owners, Unison knows its rights and responsibilities. This vital knowledge will help keep us informed when dealing with renters and building compliance. We must consider everything from insurance coverage to building codes to minimising risk and liability, all the while keeping the overall integrity of the building in order and ensuring the safety of all renters.
Share this article