Solar panel project features in peak body report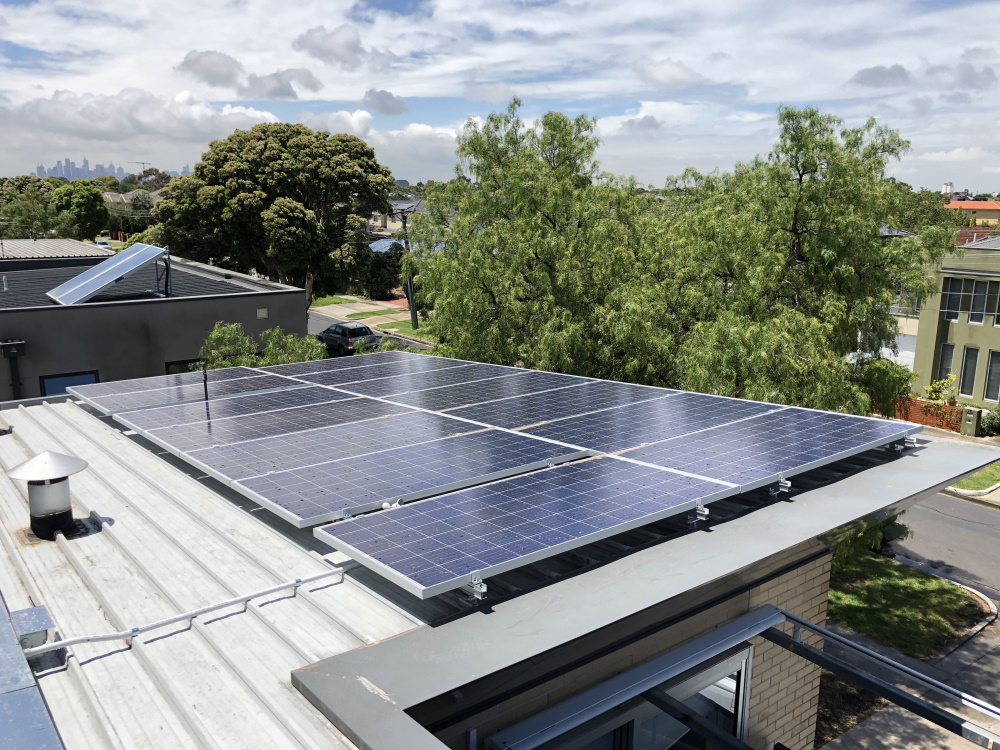 We are chuffed to see Unison's solar panel installation project featured as a case study in the Community Housing Industry Association Victoria (CHIA Vic) report, Energy Efficiency in the Victorian Community Housing Sector
In a recent media release, the Consumer Affairs Minister, Melissa Horne recognised CHIA Vic's work in helping the community housing sector lead the way with environmentally friendly housing.
Unison's staged solar panel installations at our social housing properties were completed last year, according to strict COVID-19 safe procedures.
"The learnings have been huge. I am proud of the improved skills and knowledge our team acquired through this process," said Zoë Goslyn, Unison's Asset Manager.
During stage 1, we installed panels on 17 of our multi-occupancy buildings, home to 476 of our residents; while 47 standalone properties were fitted with solar panels during stage 2 of the project.
The first stage was funded through the Victorian Property Fund and Solar Victoria's Solar Homes Program Community Housing rebate stream. For stage 2, we received solar PV rebate funds through Solar Victoria's Solar Homes Program Community Housing rebate stream.

"It has been the catalyst for our organisation to think more holistically about our carbon footprint and how we can improve the thermal comfort of properties. So, rather than only going in to repair the one issue that has been reported, we are now looking at that property as a whole and thinking, if we had further funding available, what could we improve?" explained Zoë.
"This solar panel project has been a tremendous success for our team, our partners, and importantly our residents," Unison CEO, James King, commented.
"We know that sustainability initiatives such as this one not only benefit our tenants directly, but also our community and society overall. We set high standards for our social housing and are committed to sustainability practices for all our new housing developments to minimise waste, conserve energy, and ultimately provide a great place to call home for our residents while also helping them save money."
Thanks go out to our partners, energy consultant BOOMPower, our installer Bunjil Energy, Solar Victoria, and the Victoria Property Fund.
Share this article