Staying in Place: Social housing and Support Services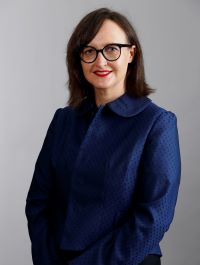 Dr Juliet Watson
Senior Lecturer at RMIT University and Deputy Director of the Unison Housing Research Lab
A primary challenge for social housing providers is to provide sustainable tenancy options for people who are among the most disadvantaged in society. Long wait lists and the prioritisation of households considered in 'greatest need' mean that many social housing tenants require extra support to maintain their housing. But what actually is support?
In the latest Think Piece of our series, Staying in Place: Social housing and Support Services, Dr Juliet Watson, Deputy Director of the Unison Housing Research Lab, examines a range of issues in relation to support and the importance it holds for people living in social housing.
Extra material, practical, social and emotional support can be needed to assist with tenancy sustainment and with improving quality of life; however, ascertaining what effective support comprises is challenging, and has implications for the targeting and delivery of support services.
This paper considers the efficacy of available support models, the needs of particular tenant groups, and the role of frontline tenancy support workers who are expected to navigate multiple jurisdictions to assist tenants to stay in place.
Click here to read the Think Piece: Staying in Place: Social housing and Support Services.
---
About the Unison Housing Research Lab:
The Unison Housing Research Lab is a unique education and research partnership between RMIT University and Unison Housing. The Lab combines academic research and industry knowledge to support a research agenda focused on improving the lives of Australians facing housing issues, and to deliver a collaborative teaching program.
Situated within the RMIT University's Social and Global Studies Centre's Urban Housing and Homelessness program, the Lab offers is the largest program of its kind in Australia. It comprises six dedicated research staff pursuing a program of applied research tailored to support the needs of Unison Housing.
The Lab's Think Piece series critically examines theories and evidence that are influential in the areas of social housing and homelessness, and that are pertinent to Unison's mission, policies and practice.
The Lab also produces a Research Report series to develop a clearer understanding of who Unison works with, and identify areas where systems development is required. This series involves deep analysis of administrative data collected by Union Housing to drive decision making.
Find out more and access all the Lab's publications here: https://unison.org.au/about-us/research-and-advocacy

About Dr Juliet Watson:
Dr Juliet Watson is a Senior Lecturer in Housing and Homelessness and the Deputy Director of the Unison Housing Research Lab at RMIT University. She is also President of the Australian Women's and Gender Studies Association. Juliet has extensive research, teaching and practice experience in the areas of homelessness, gendered violence and youth. Her book, Youth Homelessness and Survival Sex: Intimate Relationships and Gendered Subjectivities, was released by Routledge in 2018.
Share this article