Tenants and the environment benefit from solar panel installation
Unison has completed a staged solar panel installation at our social housing properties.
The first project, installed panels on 17 of our multi-occupancy buildings, home to 476 of our residents. This phase generates electricity to power homes and the common areas such as the hallway lights, lifts and laundries.
The second and most recent project installed solar panels on 47 standalone properties, with tenants benefiting directly from electricity generated. Overall the initiative will help reduce the environmental impact of our housing and aim to reduce costs over time.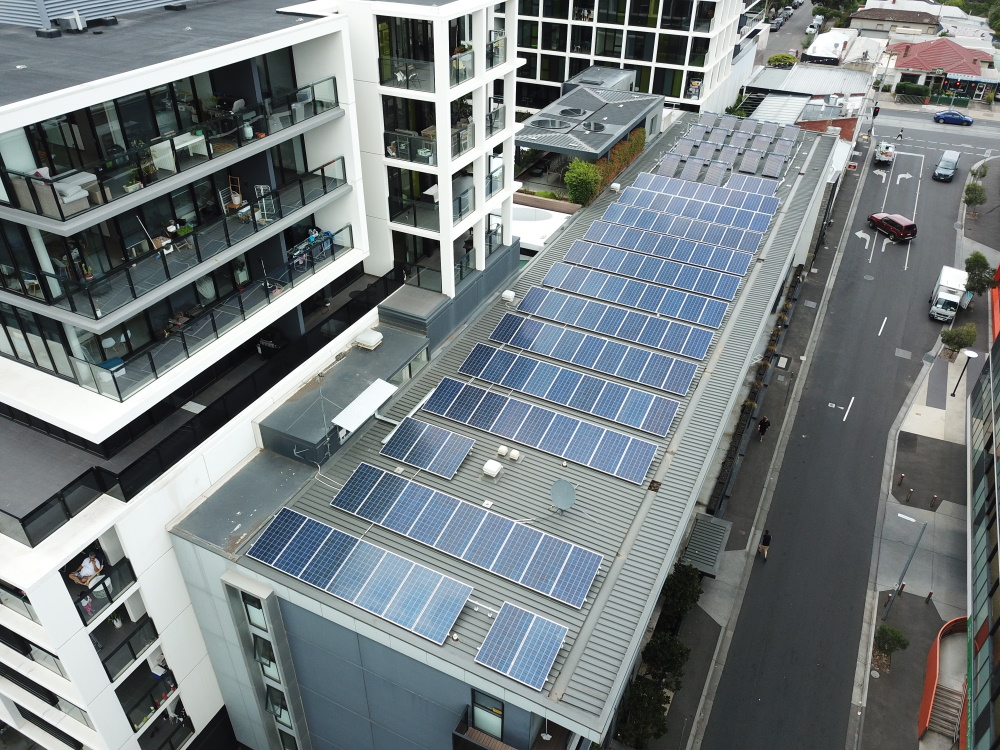 Project 1 was funded through the Victorian Property Fund and Solar Victoria's Solar Homes Program Community Housing rebate stream. Project 2 received solar PV rebate funds through Solar Victoria's Solar Homes Program Community Housing rebate stream.
The project's technical and procurement support was BoomPower! and the installer, Bunjil Energy.
The project has been a Unison team effort with a lot of collaboration between Facilities and Place Management teams. External grant funding was sourced by the Asset Manager; the Facilities Advisors completed the pre-installation site visits; Place Managers contacted tenants and advised them of the works; and the Contract Administrator coordinated the project.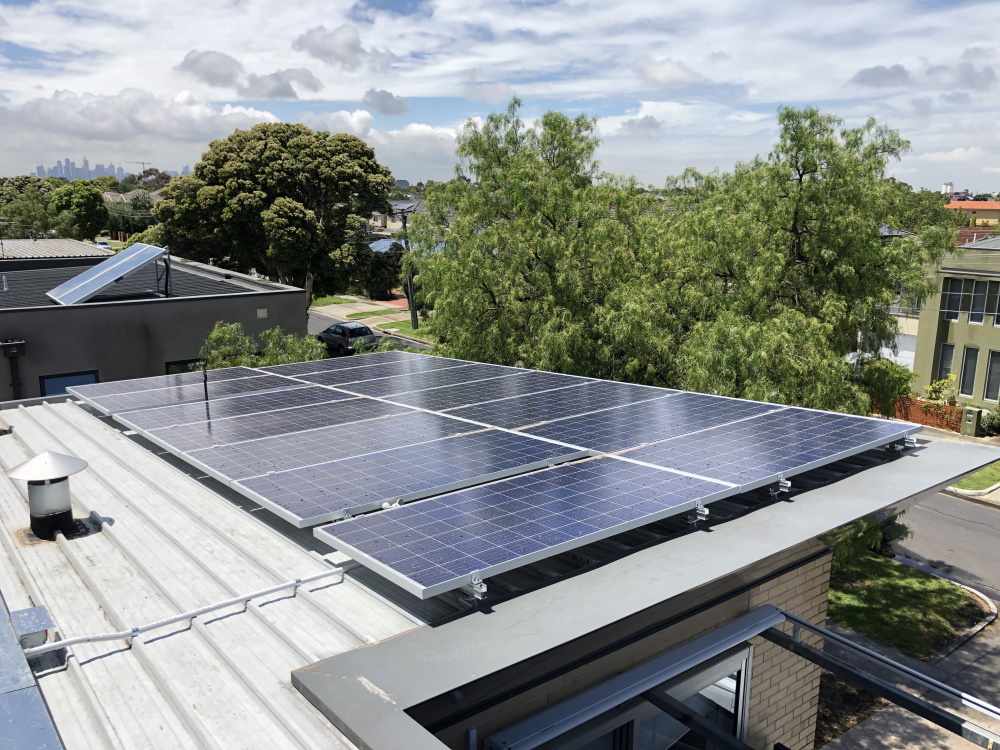 Unison Asset Manager Zoë Goslyn noted that Project Leader Belinda Martin, Unison's Contract Administrator and member of the Facilities Team, coordinated the project superbly.
"The collaboration between the Facilities and Place Management Teams has been top-class and with lessons learnt from the first phase of the project, the second stage has rolled out smoothly," she said.
The majority of panels have been installed in Unison's western and north-western properties. A total of 647 solar PV panels were installed (equivalent to almost 213 kW of solar panels).
Following installation, tenants receive handover information packs which include how tenants can maximise the benefits of their panels and Frequently Asked Questions.
The work continued throughout the COVID-19 restriction period due to strict and effective procedures including Safe Work Method Statements, social distancing, Protective Personal Equipment and clear communication with tenants over the phone and onsite.
Director of Facilities Michael Evans said "Through COVID-19 and everyone working from home we have been able to continue with the Solar Project... Amazing in the current environment."
Find out more about Solar Victoria's solar for community housing rebate: https://www.solar.vic.gov.au/solar-community-housing
Share this article