The type of place that you hope for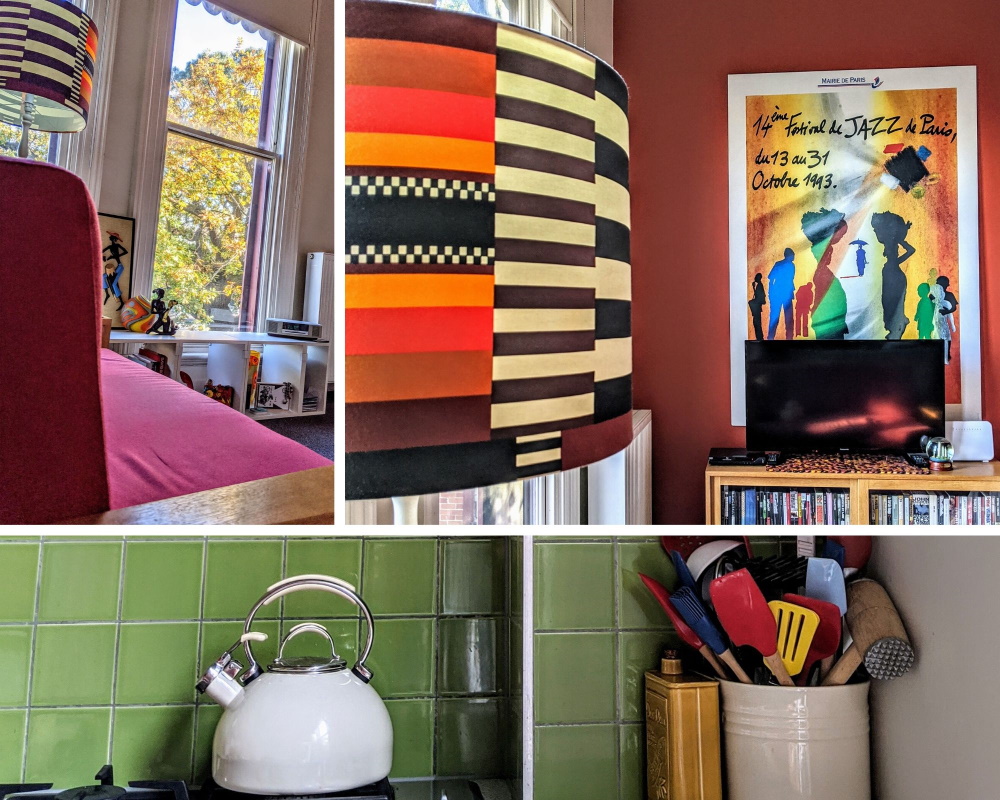 The first thing that strikes you when you walk into Bk's studio is the light.
It flows into the studio space from two glorious floor to ceiling windows that face onto a street tree resplendent with autumn colour.
This home could easily be a feature property in a design magazine. It is beautifully decorated and is homely and loved.
Bk is extremely proud of his home in an historic apartment building in the inner city. "It is the type of place you hope for. I walk into a generous living space, with a high ceiling and it makes such a difference," he enthuses.
Formerly an ageing and dilapidated rooming house with shared facilities, the building was upgraded and converted by Unison in 2010 into a 20-unit apartment building with private facilities. Ten years ago, during the GFC, the Federal Government's Nation Building Economic Stimulus Package directed funds toward urgently needed affordable housing.
Bk has lived in this neighbourhood for many years noting that he lived in the area pre-gentrification and when it was "punk". He lived in the ageing building before it was redeveloped and has lived in several other rooming houses, private rental and has owned his own home.
"When living communally in a rooming house you are always on alert. You can feel cut off from the normal world," he explained. "I always wanted to get out and get away from my room and the place. It wasn't comfortable and I didn't feel safe."
The day he moved into his new renovated studio the effect was profound.
"I was shown great kindness when shown around the units to gauge my interest and reaction. My physical and mental health improved the night I moved in. The move gave me an immediate sense that things had changed. I realised it was long term and that I was going to be safe and comfortable. My doctor, who had been seeing me for three years noticed the change immediately!" Bk explained.
An avid Collingwood supporter (and retired Collingwood cheer squad member) he also gave a quiet nod of approval when he found out many of those who moved in were also 'Pies supporters.
So how can a quality home make a difference in a person's life?
Soft light, high ceilings, great air flow and minimal noise due to the sturdiness of the old building, are some of the little things that Bk discovered when he moved in. Throw in gorgeous winter sun, stylish furnishings, a bookcase of Criterion Collections and the gentle sound of background radio to help paint Bk's picture.
"At this stage in my life, this place has given me the opportunity to do the things that I like. I feel I am able to expand my interests and grow. I go out because I want to, not because I feel I have to, and I feel rested, comfortable and safe," he explained.
Bk noted it is interesting to compare the Stimulus Package 10 years ago with the current economic challenges facing Governments post COVID-19.
"I am a recipient of what was great about the GFC stimulus package. It helped keep the building industry afloat and created new and refurbished affordable homes for those most disadvantaged. Wouldn't Governments of every persuasion want to once again create a similar stimulus package and reduce the number of people living on the streets?"
Yes. We agree Bk.
Share this article