Homelessness Week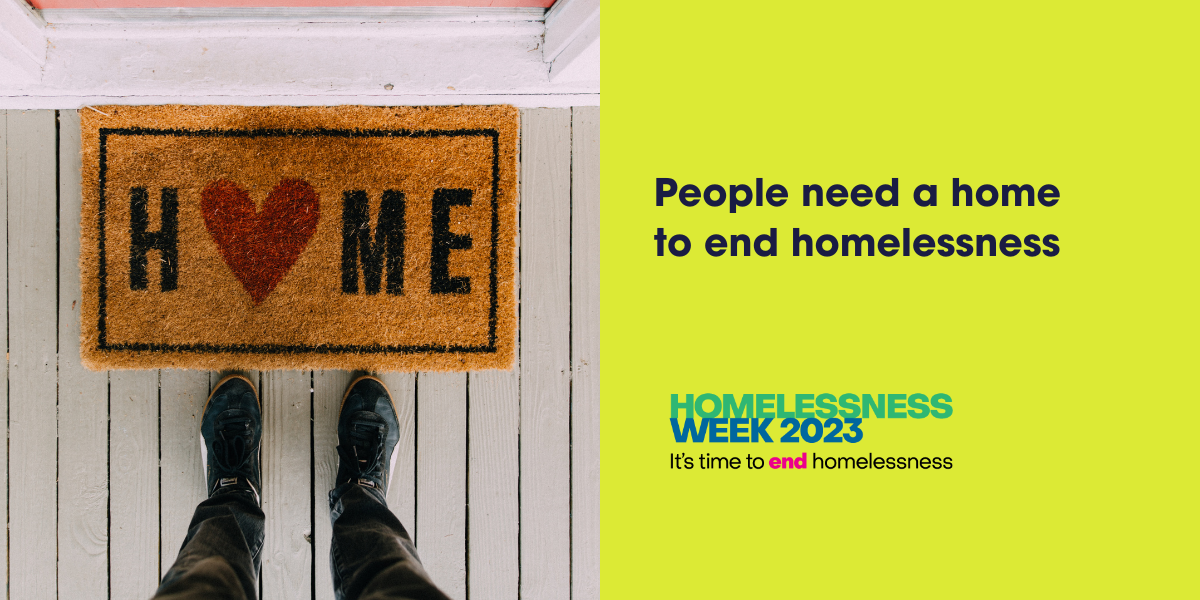 Monday 7 August to Sunday 13 August 2023 is Homelessness Week, an important date in our calendar during which we raise awareness of this complex social issue.
On any given night 122,000 Australians experiences homelessness.
Right now there are 640,000 Australian families in need of socialhousing.
Unison is one of the largest providers of services for people who are homeless or at risk of homelessness in Melbourne's West. We support people from all walks of life.
Why do people become homeless?
52% of people seeking homelessness assistance Australia wide are having issues with housing or finances, such as rent affordability. More households are in housing stress, than at any other time in our history.
28% cite family violence or other violence and abuse as the main reason they need help.
Unison is privileged to be able to build and manage social and affordable homes, and our renters regularly share with us how their affordable secure homes have changed their lives. Our Place Management tenancy model helps support people sustain their homes once they transition into long term housing from homelessness or risk of homelessness.
You can find out more about our supportive homelessness and housing services here
Learn more about our award winning social and affordable developments here
To help end homelessness, people need
An adequate income
A home
To be free from violence and abuse
Support to gain and sustain their homes
In the area of housing and homelessness research, the Unison Housing Research Lab is a unique collaboration between Unison and RMIT University, established to inform best practice policy.
Professor Guy Johnson, the Lab's Director and Professor of Urban Housing and Homelessness at RMIT University was interviewed for The Myths and Truths of Homelessness, a video to help debunk some myths and examine homelessness truths.
Further reading on homelessness research can be found in The Lab's extensive library of research reviews, reports, think pieces and opinion pieces here
Share this article