Unison passes the UNO baton to AnglicareSA Housing Limited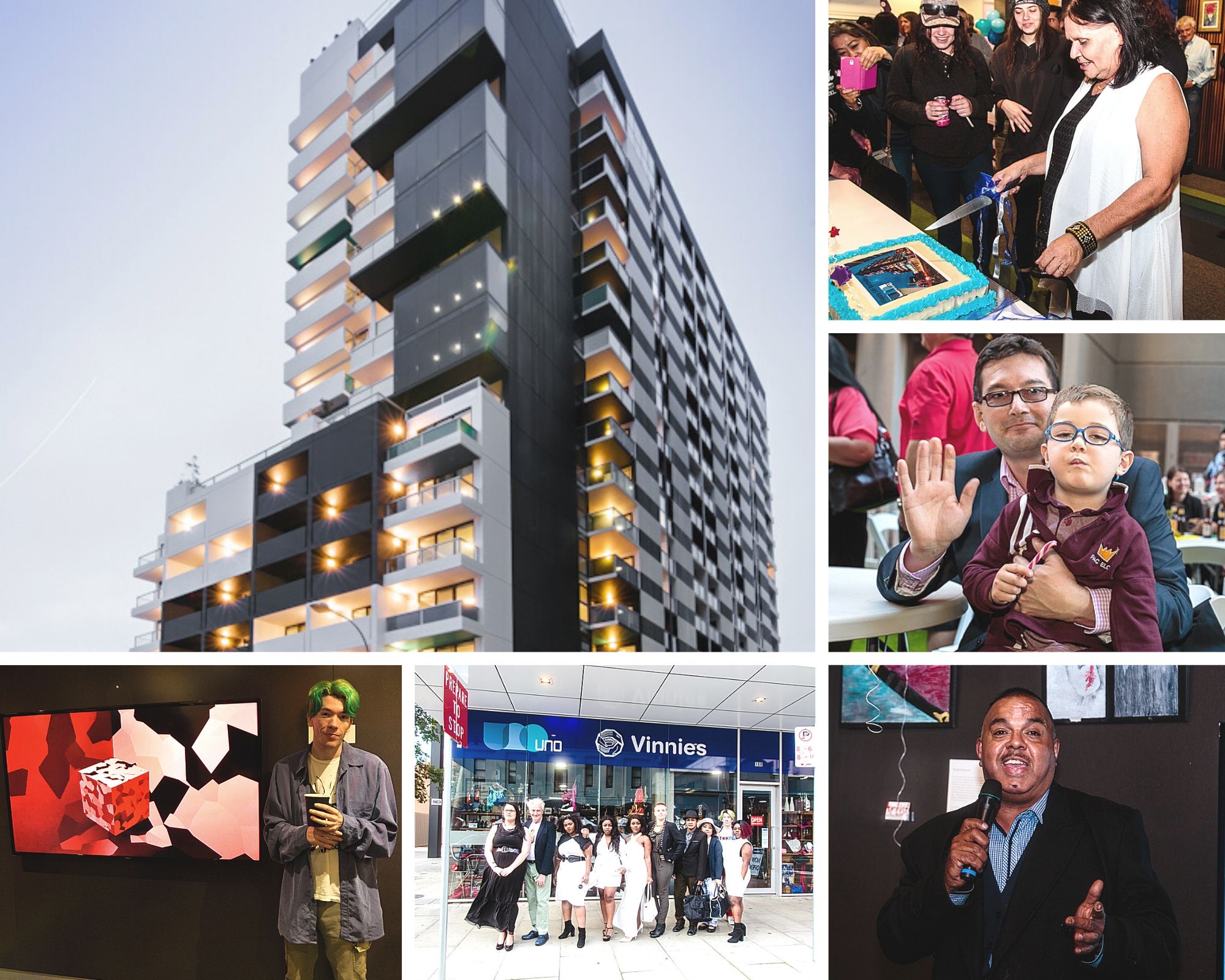 After 8 years managing the mixed-use UNO Apartments in Adelaide's CBD, Unison will pass the baton to community housing organisation, AnglicareSA Housing Limited as of July 1.
We congratulate AnglicareSA Housing on their appointment as the new manager. We will be working very closely with Anglicare and the SA Housing Authority over the coming weeks to make the transition as smooth as possible for both organisations, and for the UNO residents who will retain all tenant leasing tenures and conditions.
Unison made the decision not to tender for the new UNO Place Management lease due to registration requirements. The SA Housing Authority mandated that the successful applicant be an agency registered as Tier 1 under the National Regulatory System for Community Housing (NRSCH), which does not apply in our home base, Victoria.
This also means that Unison is moving away from the other services provided at the UNO. Strata Corporation will be managed by an independent Bodycorp Manager selected by the UNO owners through its own tender process. Strata Management SA has now been selected to take on this role from 1 June 2020.
Unison (formerly Urban Communities) established a partnership with the SA Government in 2012 to provide place management services at the new build UNO. The 17 level, 146 apartment building, offering social and affordable housing, affordable home ownership, private rental, general market housing and ground floor retail, in addition to Youth110 youth homelessness crisis accommodation (managed by St John's Youth Services) was a ground breaking mixed tenure community.
The formation of our partnership with the SA Government had two parts to it; initial project delivery and ongoing place management of the UNO; and a contribution to the future direction of South Australian housing policy in relation to mixed communities and place-based models.
Our place management service delivery model offered more than just being a landlord. Our work was underpinned by a community focus, taking into account residents' needs, local partners, opportunities and responses.
"I have had the privilege of being the custodian of the UNO community for the last 8 years. Our people first approach has enabled us to provide high quality housing services and create a great place to live. I am confident the UNO will continue to be a thriving community into the future. We will miss the familiar faces and our conversations with residents and wish them all the very best," said Geoff Barclay, Unison Team Leader, Place Management at the UNO.
Here are a few highlights of our time at the UNO.
2017 AHI award for Excellence in Asset Management; an education program assisting young people from Youth110 manage their tenancies and property maintenance with an aim to pathway to long term rental





SA Living Artists Festival, held annually in the UNO Foyer showcasing resident artists' work





Volunteer opportunities for UNO residents were made possible with a unique project to open a Vinnies store within the UNO retail space





Cooking connections was a great partnership with St John's Youth Services to bring social tenants and Youth 110 client together and learn how to cook simple recipes





An active Resident Group who led UNO community activities





Houndwave

A Doggy Day Out;

2017

Mainstreets

SA award winner for Best Event under 50K





Waymouth

Street Party; 2017 Fringe Festival award winner





Many Hands One Voice;

a community canvas created for NAIDOC Week and hung in the UNO foyer.
We are very proud of what we have achieved working alongside the SA Government, St John's Youth Services, our many partners and of course, the fantastic UNO community. We wish AnglicareSA all the best in their new home and their new role.
We would also like to acknowledge Geoff Barclay, who has led and managed the UNO from when the doors first opened and the first tenant sign up, to now. We thank Geoff and the UNO staff for their commitment and clear passion for their work.
Martin, an UNO resident, sums up what we are most proud of. "I feel part of the UNO family which is very caring. There is a whole lot of respect in this community."
Share this article