Unison presents at the Victorian Homelessness Conference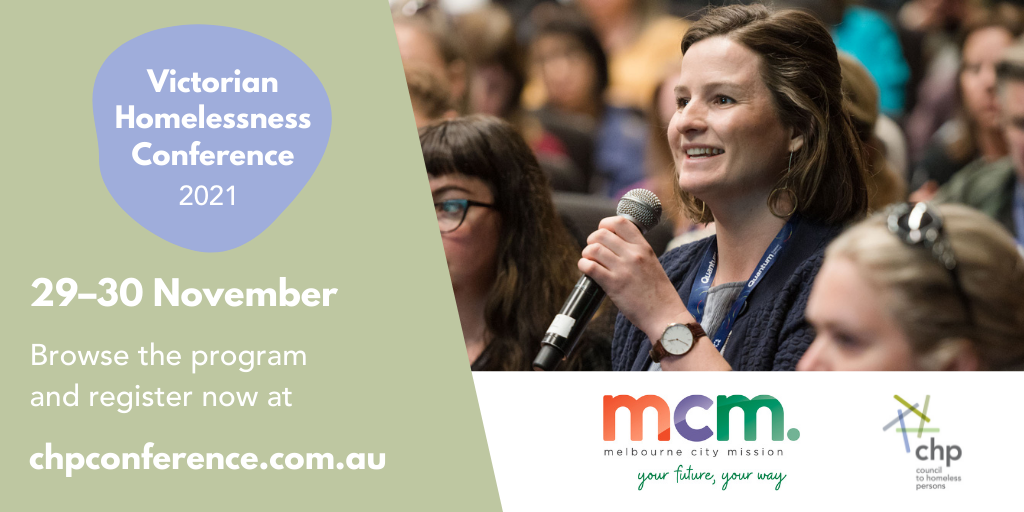 Unison is proud to be a Victorian Homelessness Conference 2021 sponsor.
Unison CEO James King will chair a Conference session on Tuesday November 30 on the latest homelessness research. Guy Johnson, Director of Unison Housing Research Lab (UHRL) and Professor of Urban Housing and Homelessness at RMIT will present on the Lab's research into vulnerable tenants and their experience and influencing factors in sustaining social housing.
Joining the panel will be Deb Batterham a researcher at Launch Housing, who will be presenting on understanding the population at-risk of homelessness, and the implications for primary prevention policy in Australia.
Guy has been involved in the area of precarious housing and homelessness for over three decades, initially as a practitioner and more recently as a researcher. He has extensive knowledge of existing homelessness research, current homelessness policies, and is well acquainted with the homelessness service system.
Guy's presentation at the Conference will draw from the UHRL study; Service use patterns at a high-volume homelessness service. A longitudinal analysis of six years of administrative data, August 2019
For the complete library of UHRL Research Reports, Think Pieces, Articles, Submissions, Seminars and videos to date, click here.
Share this article