Unison Property Corporation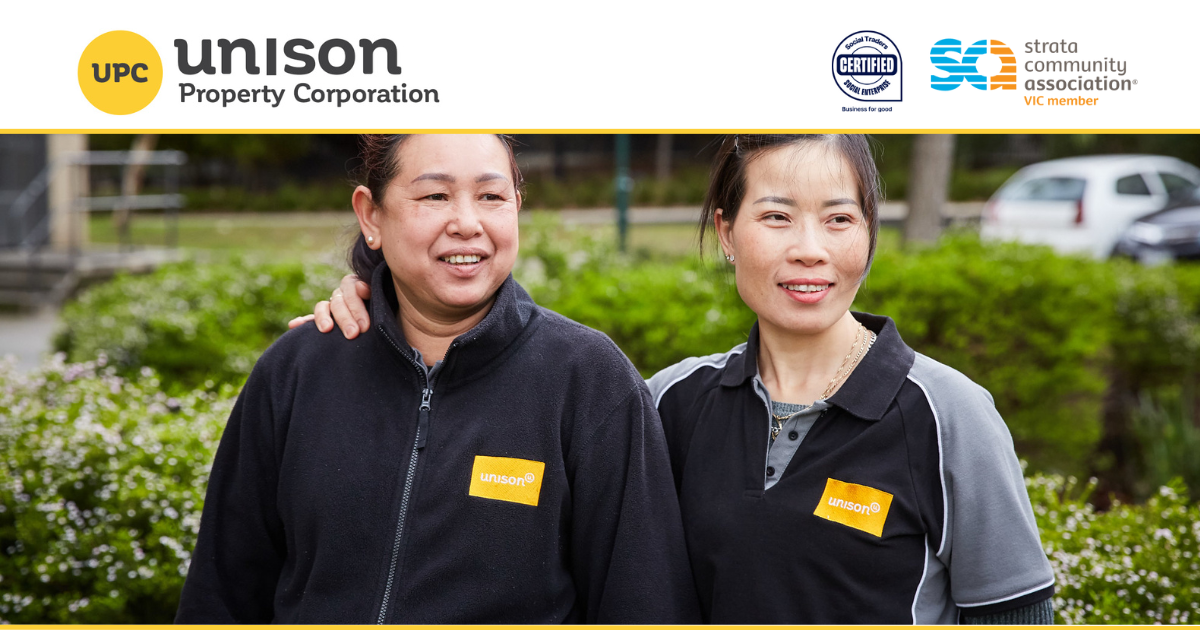 Unison Property Corporation (UPC) is Unison's owners corporation management and social enterprise arm dedicated to delivering commercial solutions and creating meaningful change in our communities.
Built on the principles of People, Place and Community, UPC operates with a deep commitment to making a positive impact on society.
Our social enterprise is Social Traders certified and as well as providing professional facility services, the business provides employment pathways and a positive future for our Staff, many of whom had barriers to employment.
"What I enjoy most about working at UPC is the sense of comradarie and the knowledge that our hard work contributes to the growth of the business." Kumar, social enterprise team member.
UPC's owners corporation management service is a not-for-profit business with a rigorous commercial focus. We reinvest surplus funds back into the communities we manage. This approach combined with our local knowledge, expertise, and a comprehensive management package are our key points of difference.
"My compliments to you and your team. The property on a whole is well maintained and presented. The cleaning staff I've met are extremely personalbe and professional." Lee, apartment owner.
Significant growth in all our services is planned for 2024 and beyond, as well as a growth in our impact – providing more jobs to more people who need them.
For more information about Unison Property Corporation, our services and how to contact us head to the website https://www.upc.org.au/
Share this article