Vulnerable young people deserve a brighter future
Wednesday April 19 is Youth Homelessness Matters Day. The day aims to break stereotypes, raise awareness and ensure young people have greater access to support and services.
Unison provides homelessness services in Melbourne's West and provides youth specific supported accommodation. Here are a few facts about Australia's vulnerable young people today.
28,000: homeless young people aged from 12 – 24 years on any given night (ABS,2016 Census)

Close to 40,000: young Australians from 15-24 years, presented alone to ask for help from a homeless service (Australian Institute of Health and Welfare 2021, Specialist Homelessness Services Annual Report)

1,198,800: children and young people are living below the poverty line (ACOSS and UNSW, Poverty in Australia 2020 report)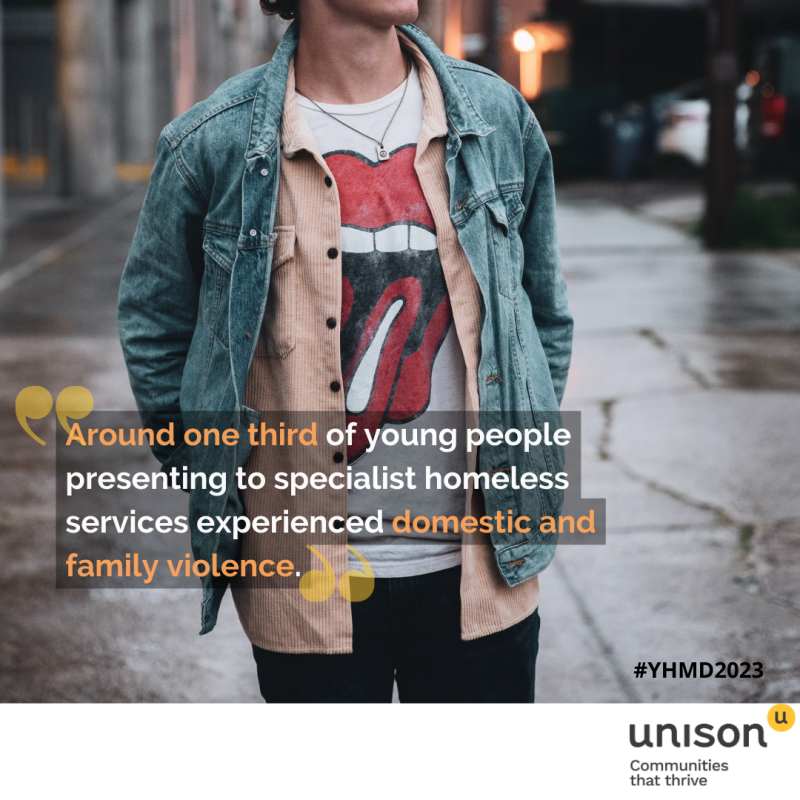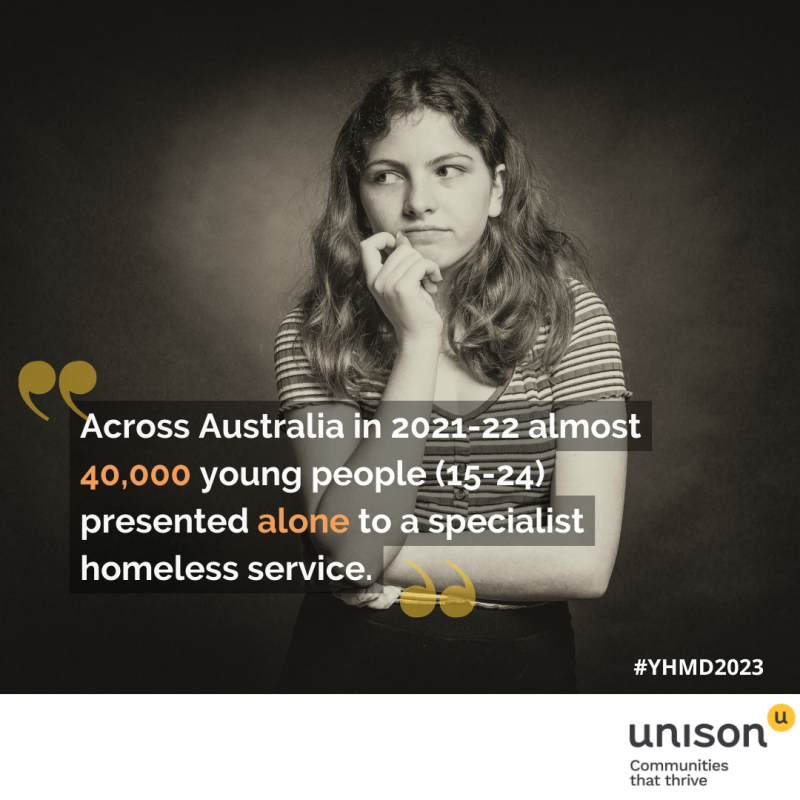 Young people seek housing help for a range of reasons;
Almost one third of young people experience relationship breakdown and family and domestic violence.
Many young people seek assistance when they are in housing crisis or are living in inappropriate housing, for example, they are couch surfing, living in short term accommodation, or in housing that is over-crowded.
(Source: Australian Institute of Health and Welfare 2021, Specialist Homelessness Services Annual Report)
The far-reaching impacts of homelessness are often unique to young people, as many have not yet developed the skills required for independent living.
Young people shouldn't be faced with a life of disadvantage because they were born into a family experiencing complexity and challenges. Young people who have faced homelessness deserve support and housing at their critical developmental life stage. They deserve bright futures.
The Unison Housing Research Lab's report, Who stays, who leaves and why? identifies young people are at risk of early tenancy loss and need focussed support to sustain their housing.
Together with Melbourne City Mission (MCM), Unison manages accommodation specifically focussed on providing early intervention for vulnerable young people.
The supported accommodation model is based on three key elements;
Fundamental Foundations
Stepping stones toward independent living skills and the confidence to establish long term goals and move toward employment and education opportunities as well as a healthy lifestyle.
Employment Education and Training
Establish goals and achievable steps for the young person to reach their potential in a field of their choice.
Transformation and Transitional
Work toward gaining the knowledge and skills to maintain future living arrangements. Support with the transitioning into private rental, share accommodation or social or subsidised housing.
Our supported housing model offers the safety and stability from which a young person can establish a foundation, explore their aspirations and build a stable future.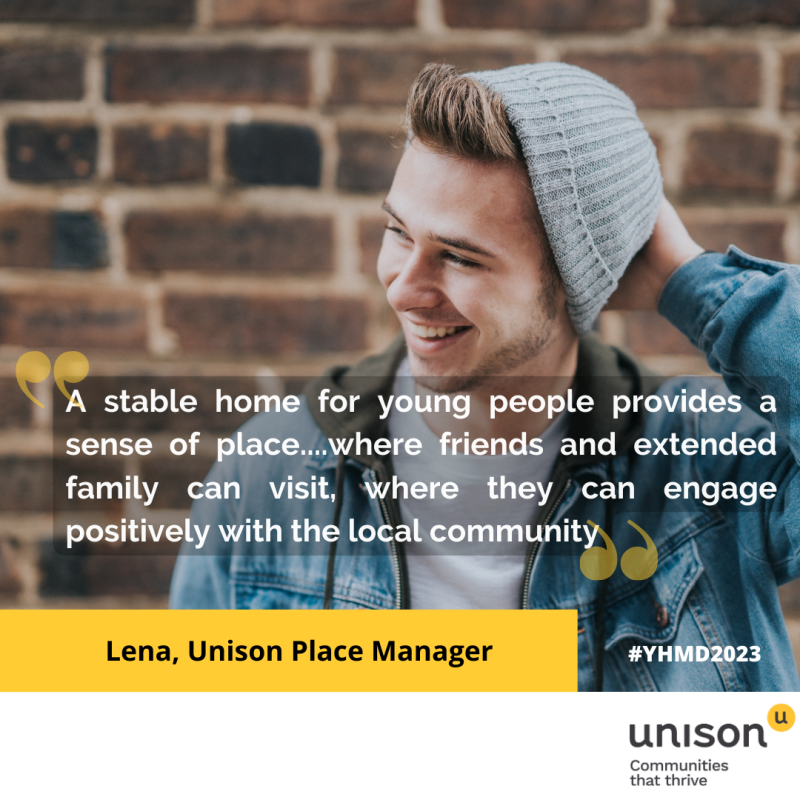 Hayley, a Unison Place Manager gives her perspective.
"Most of the young people living in our youth accommodation come from diverse and traumatic backgrounds. It is awesome working alongside Melbourne City Mission, who are located on site and are very supportive. We provide the young people with a safe and stable place to call home. Many of our young people thrive once in this environment, and once they have the opportunity to plan for their future, move on to study, private rental properties and careers. The supportive model helps stop the cycle of homelessness. I love my job. It is very rewarding!"
Unison Place Manager Lena adds her experience working with young people in the supported model.
"A stable home for young people provides a sense of place where they belong and feel safe, where friends and extended family can visit, where they can engage positively with the local community.
It gives them the ability to go out in the world without the worry that they won't have a support system to back and support them."
---
Who stays, who leaves and why? Occupancy patterns at Unison Housing between 2014 and 2016 is a report published in 2019 by the Unison Housing Research Lab, authored by Professor Guy Johnson, Susan McCallum and Dr Juliet Watson. Click here to access the full report.
---
> If you are experiencing or at risk of homelessness, please call 1800 825 955 (free call, 24/7) at any time to speak with a housing and support worker.
> For further information about Unison's homelessness services click here
> Council to Homeless Persons information regarding access to homelessness and housing support is here
> Learn more about the Youth Homeless Matters Day Campaign here
Share this article