We have reached the top!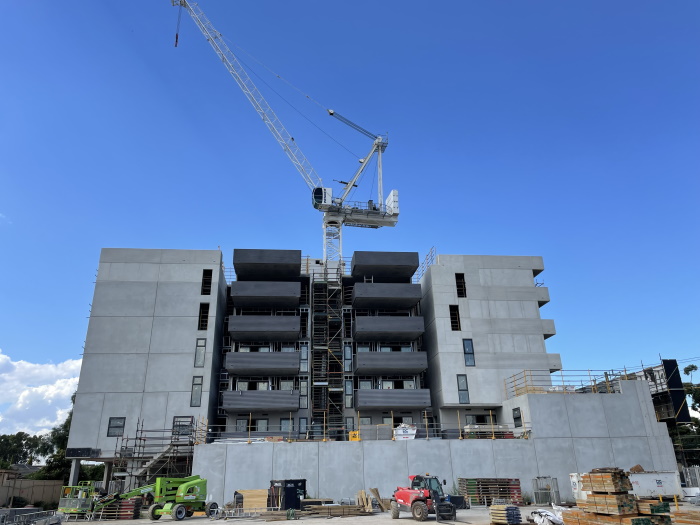 We are very pleased to announce we have "topped out" our community housing development in Cottrell Street, Werribee. In layman's terms, our 6th and final level has been reached and the roofing structure is underway.
Scaffolding and the tower crane are being dismantled from site, services rough in continues and internal plasterboard is being installed. It's certainly action stations to get these lovely new homes finished and ready for people to move in!
The 74 -unit apartment complex is due for completion at the end of 2022, and will offer much needed affordable homes for vulnerable and disadvantaged people in the Wyndham area.
Residents will enjoy contemporary, self-contained apartments with community spaces and will live close to shops, education and employment opportunities and support services. The building will also house onsite support services which will facilitate timely and personalised support to renters, to assist them with their tenancy and foster community inclusion.
This $30 million project is funded by the Victorian Government's Building Works stimulus program and by Unison.
_______________________________________________________________________________
Find out more about this project by clicking here.
More info about Unison's developments can be found here.
Share this article