We wish the UNO community and our team members a fond farewell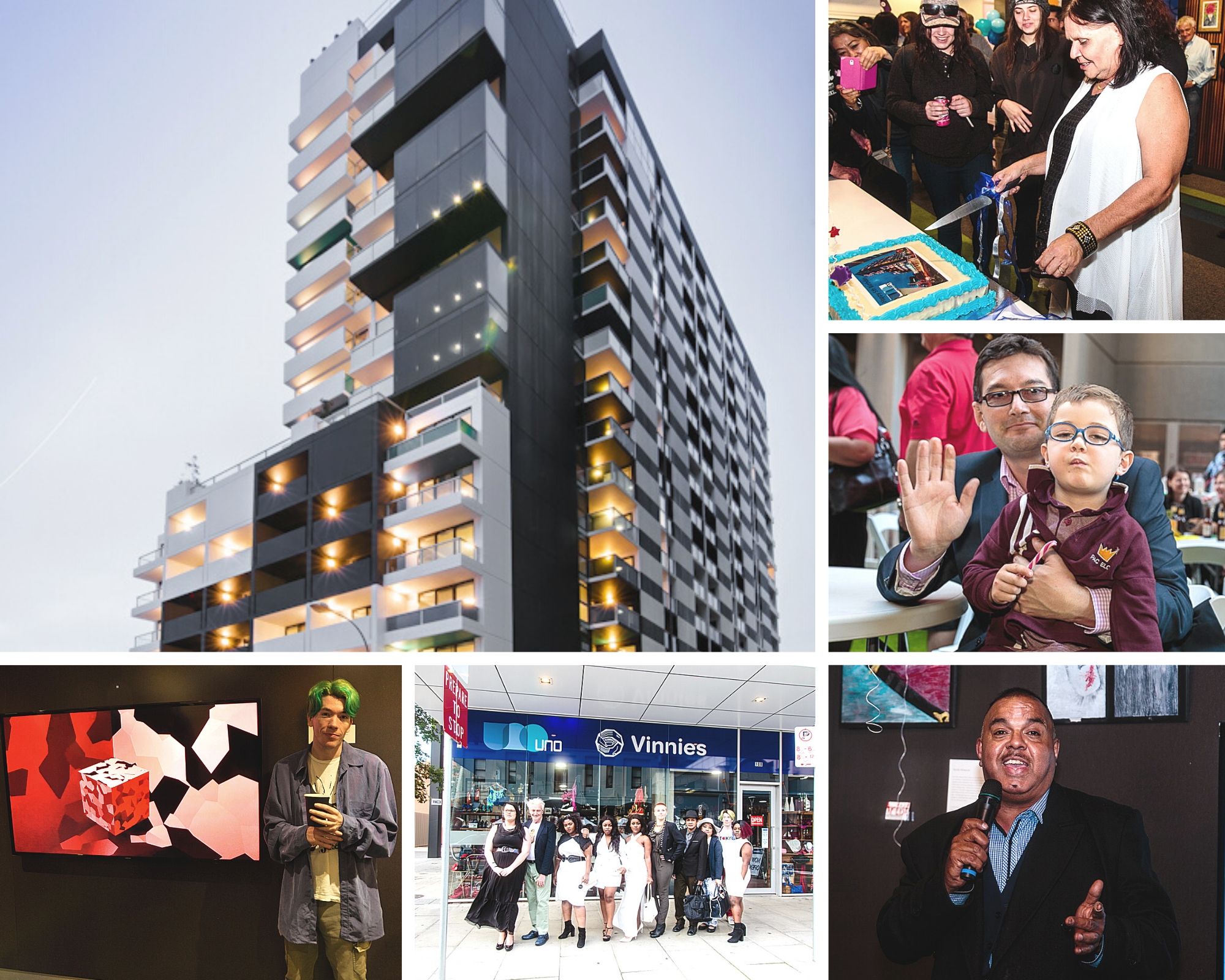 Today is Unison's final day at the UNO in Adelaide. We will pass the baton to community housing organisation, AnglicareSA Housing Limited as of tomorrow July 1.
We are extremely proud of what we have achieved along with our key partners Housing SA, St John's Youth Services, the residents and community stakeholders.
The UNO, a Housing SA initiative was built in 2012. With 146 apartments, it was the largest example of its type in Australia for housing diversity at the time. UNO has a mix of social and affordable housing, youth homelessness crisis accommodation, affordable home ownership, private rental, general market housing and ground floor retail.
In 2017, Housing SA, Unison and St John's won an Australasian Housing Institute Award for Excellence in Asset Management. The award was for our education program assisting young people from the youth homelessness crisis accommodation manage their tenancies and property maintenance with an aim to pathway to long term rental.
Geoff Barclay, Unison's UNO Team Leader, has managed the UNO since day one and noted "We have had around ten young people pathway from crisis accommodation to UNO social housing successfully, with many of these young people moving on to private rental."
"I am proud that we have created a thriving community that will last well moving forward," he added.
An important part of our Housing SA contract was a community building KPI which resulted in a really active calendar, including some brilliant events that have connected UNO residents with signature Adelaide Festival events and invited the neighbourhood in to UNO art exhibitions.
Rachel Chappell, Place Manager at the UNO said "I'm proud of the UNO community. I truly believe this "mixed-model" works and the residents are proof of that. Generally everyone feels safe and happy and have a sense of pride where they live."
We congratulate AnglicareSA Housing on their appointment as the new manager and wish them and the fabulous UNO community all the very best.
To Geoff and Rachel and past UNO team members, thank you for your amazing work. Fare well.
Share this article