Part 1. An interview with Professor Guy Johnson, Director of the Unison Housing Research Lab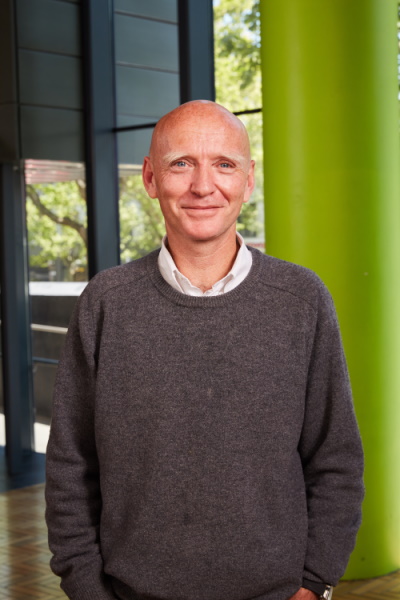 Professor Guy Johnson is the Director of the Unison Housing Research Lab. The Lab is a unique education and research collaboration between RMIT University and Unison Housing to inform housing and homelessness best practice and policy.
Guy is Australia's inaugural Professor of Urban Housing and Homelessness. He has worked in homelessness services prior to working in academia and has authored more than 60 publications on homelessness and housing instability. His research has contributed extensively to government policy and agency practice that address the housing and support needs of disadvantaged and low income households.
In a 3-part chat with Guy, he talks about how the Unison Housing Research Lab was established, his observations on what has changed for people experiencing homelessness over the years and what has stayed the same, what sparked his interest in homelessness and the research he is most proud of.
Part 1
How did the Unison Housing Research Lab come about? 
RMIT have always placed value in industry partnerships and my work has always engaged with service providers but not only those interested in investigating what works and why, but also what doesn't work and why. 
Many agencies are only interested in the former and see research as an arm of their marketing.
When we set up this partnership, we harnessed resources from the RMIT School of Global Urban and Social Studies (link) and redeployed them as part of the research "package". That's how we ended up with 3 PhD scholarships, a Post Doctoral fellow, and a Senior Research fellow 
Thus, via a big investment from RMIT and a significant contribution from Unison, the Unison Housing Research Lab was formed. 
There is a lot of research out there. What does the Lab do differently? 
The Lab is able to look in depth at Unison's historic and current administrative data and strives to understand Unison's tenant pathways and experience both in a qualitative and quantitative sense.  
The Lab can both analyse the data and give clients a voice-  it is the lived experiences and longitudinal nature of data that makes The Lab so different.
More information about Guy's work
Unison Housing Research Lab papers
Additional publications and profile
Share this article