Say no to violence against women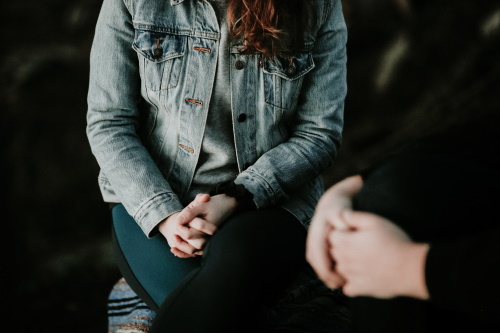 November 25 is the International Day for the Elimination of Violence against Women. This important date in the global calendar aims to raise awareness on the ongoing human rights issue of violence against women and girls across the world.
The UN defines violence against women as "any act of gender-based violence that results in, or is likely to result in, physical, sexual or psychological harm or suffering to women, including threats."
This day also marks the launch of the 16 Days of Activism against Gender-Based Violence campaign, which culminates with International Human Rights Day on 10 December.
According to the latest estimates, nearly 1 in 3 women aged 15 years and older, around the world have been subjected to physical or sexual violence by an intimate partner, non-partner or both, at least once in their lifetime. We can all agree: this must end.
At Unison, we see the effects of gender-based violence on a daily basis.
Our homelessness services provide referral, advocacy and financial assistance to people in a critical housing situation, including those who are experiencing or at risk of experiencing family violence.
Unison also aims to increase the supply of long-term affordable housing in Victoria for vulnerable people, including women who are at risk or experiencing family violence.
On this day, we are privileged to share the stories of Andrea and Susan. Two stories of strength and resilience.
After leaving a violent relationship, Susan found herself homeless with her three children. With the support of friends and family and her positive vibes only attitude, Susan just kept pushing through, without letting anything knock her down. Click here to read Susan's Story.
Five years ago, domestic violence led to Andrea and her three children escaping their family home. Her partner emptied her bank account leaving Andrea and her family homeless. Today, Andrea is settled in a lovely home with great neighbours and is hoping to assist other women going through similar situations. Click here to read Andrea's story.
Thank you to Andrea and Susan for shedding a light on their experience and their personal journeys.
We invite you to join Respect Victoria's 16 Days of Activism campaign and events and help end gender-based violence in our community: https://www.respectvictoria.vic.gov.au/16-days-activism-2021
---
Have you experienced abuse and need help? If you feel threatened, unsafe or need assistance, please see list of contacts below:
Call Police on 000 (Triple Zero)
Safe Steps: 1800 015 188, support for people experiencing or afraid of family violence.
1800 RESPECT: 1800 737 732 for support to people impacted by domestic and family violence
Kids Helpline: 1800 551 800, for children from age 5 up
No to Violence: 1300 766 491. NTV works with men to end family violence
Mensline: 1300 78 99 78
Share this article